INFOGRAPHICS: Viet Nam tops SEA Games 32 medal tally
VGP - Viet Nam tops the 32nd SEA Games medal tally with 136 gold medals. This is the first time Viet Nam led the medal tally at a SEA Games not held in home ground.
May 18, 2023 9:02 AM GMT+7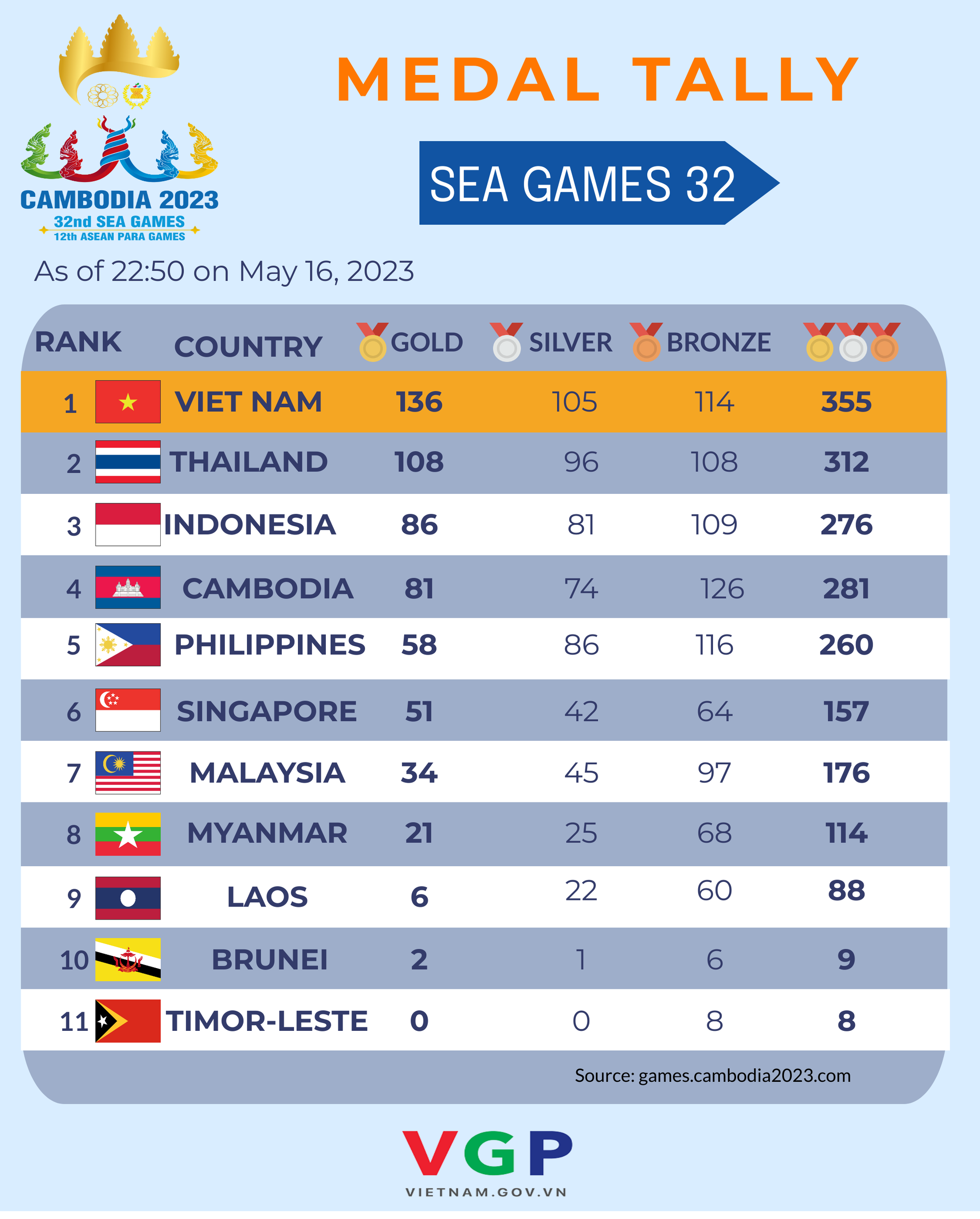 Vietnamese athletes won 12 more gold medals on May 16, the last official competition day of the 32nd Southeast Asian Games (SEA Games 32) which is taking place in Cambodia.
At the end of SEA Games 32, the Vietnamese sports delegation took the lead in medal standings with 136 gold medals, 105 silver medals and 114 bronze medals (355 medals in total).
The results were far beyond the initial expectations, exceeding the set targets of 90-120 gold medals.
This impressive achievement far surpassed Thailand in second place with a distance of up to 28 Gold medals.
This is the first time in the history of 32 SEA Games that Viet Nam leads sports teams without being the host. This is also the second time Viet Nam ranked above Thailand when the SEA Games are held in another country./.