Sa Dec Flower Village, an attractive destination in Tet
VGP — Sa Dec Flower Village in Dong Thap Province has been well-known for a long time as the flower capital of the Mekong Delta and one of the country's largest suppliers of flowers for cities and provinces nationwide and even abroad.
February 05, 2022 7:09 AM GMT+7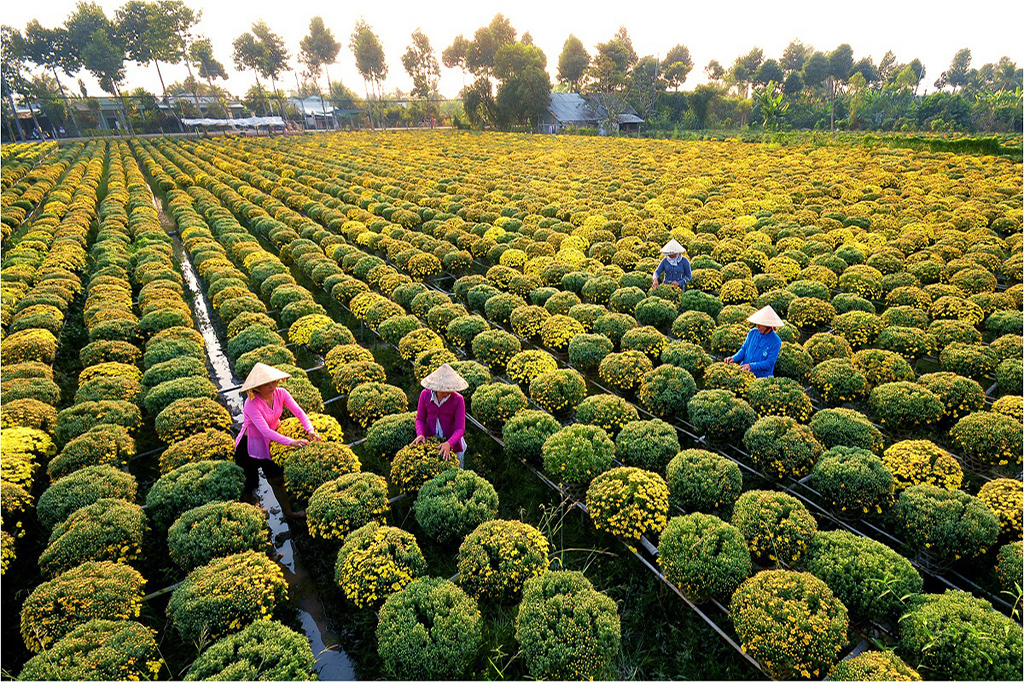 Located in Tan Quy Dong Commune, about 3km from Sa Dec City centre and around 150km southwest of HCM City, the 100-year-old village, has become a tourist hotspot welcoming thousands of visitors before and during Tet (Lunar New Year) festival.

The last month of the lunar calendar is the time when flowers in Sa Dec are in full bloom. At this time, the village is the most beautiful and vibrant because it's in the main harvest season of the year.
Sa Dec is home to more than 2,000 households mainly earn a living by growing flowers and ornamental trees for sale. Hundreds beautiful flowers and strange herbs such as daisy, orchid, marigold and 50 kinds of roes can be found in the village which is situated by the bank of annually windy Tien River of fertility and sun.
These flowers will be used as offerings to deities and ancestors to pray for luck; and also to decorate homes during the Tet.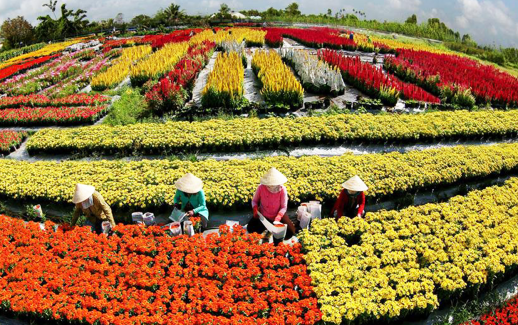 A unique feature of Sa Dec is that villagers grow flowers all year round on shelves built above water. Farmers, therefore, have to wear boots or use boats when they take care or harvest the plants.
It is to save cost because most of the arable land has been appropriated from rice farming land located in low lying terrain, which is easily flooded.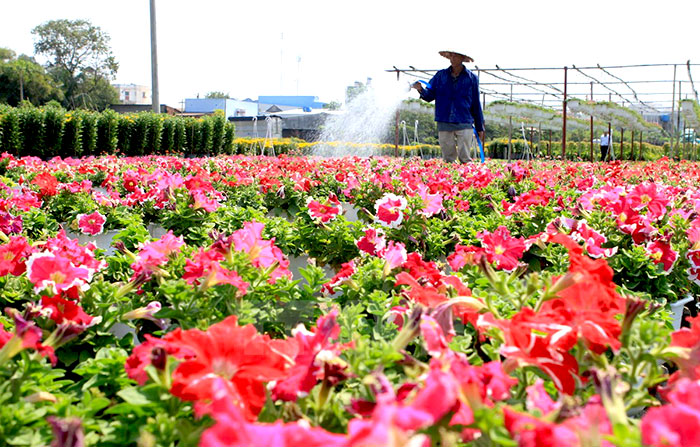 This method is completely different from other flower-growing places.
There are also bonsai and ornamental plants of hundreds of years old in Sa Dec. They are normal trees which can be seen every corner in the streets like tamarind, areca, fig, ochna and more. Local talented artisans and horticulturists with their skillful hands have converted them into priceless bonsai with beautiful, sophisticated and unique designs and forms.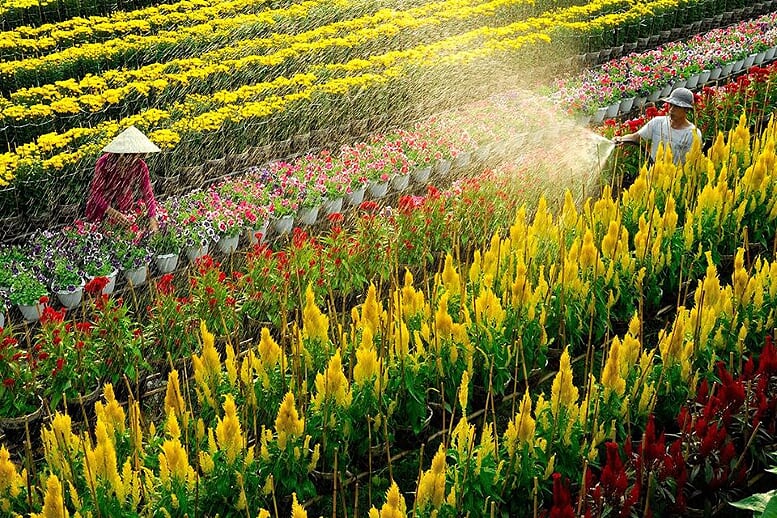 These artistic works not only give colours and aroma, but also are used to decorate interior, to make landscape of parks, offices, constructions, and apartments.
Recently, Sa Dec villagers have developed their traditional craft village to promote tourism. Each year about 1 million visitors are estimated to come to the village, especially in Tet.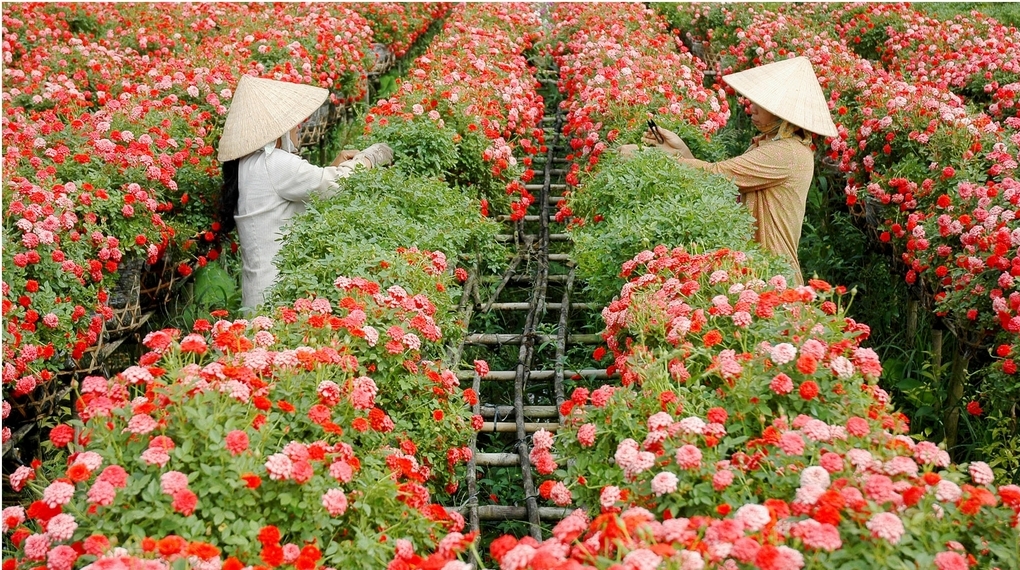 Many flower gardens have invested in more elaborate decorations to attract tourists. Some households have turned their flower gardens into homestays and cafes to serve demands of people who flock here to purchase flowers, relax and enjoy beautiful and greenery environment.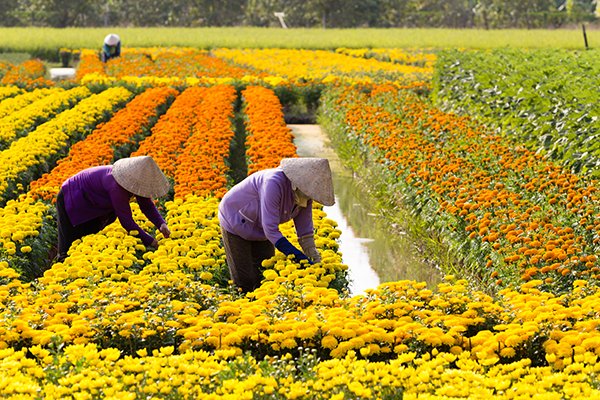 This year, the village's 2km Sa Nhien - Cai Dao roads has been colourfully and splendidly transformed with elaborate flower displays, artwork, and LED lights to attract visitors.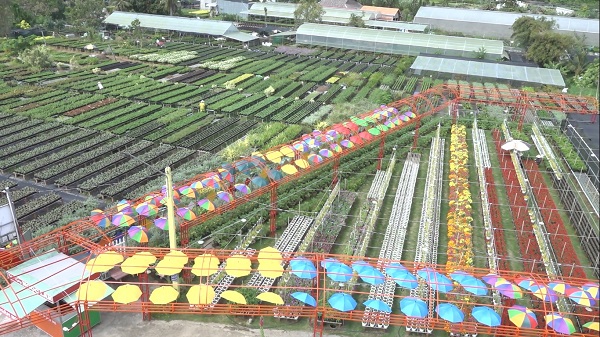 They can embrace the flowers and take photos at any corners, next to special flower settings in the shape of a heart, a bird, or the globe and the eye-catching charm of its sampans, pedicabs, bridges, and thatched huts filled with flowers.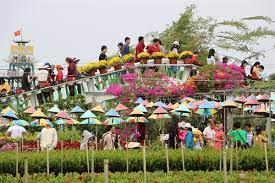 They can also climb up the 18m-high watchtower to enjoy a panoramic view of the village.
Besides, while contemplating at any moment a forest of flowers, tourists will have a chance to understand the daily life of the farmers, who will explain to you their unique cultivation method, and join in some of activities to take care and pack flowers for sale.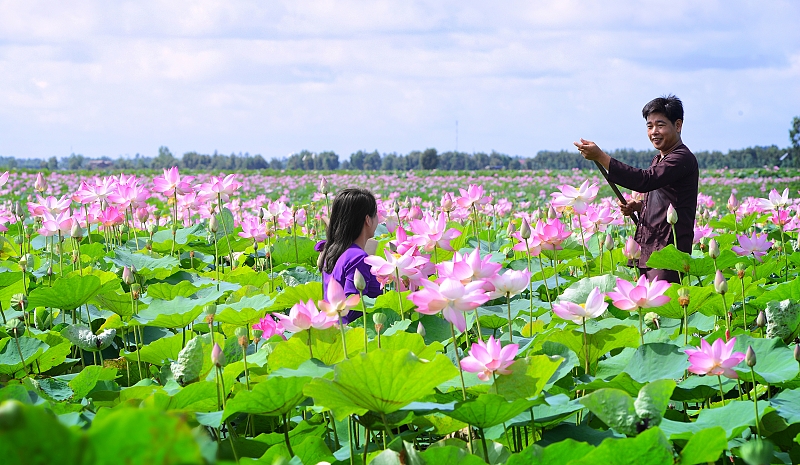 Apart from blossom gardens, Sa Dec will treat visitors with its noodle which is famous all over the southern region. The dish is served in many eateries on the bank of Sa Dec River. Other must-try dishes are crab hotpot; grilled snakehead fish wrapped in young lotus leaves and steamed rice with lotus seeds.
There are also specialties as gifts including Lai Vung tangerine, pink lotus wine, Chau Thanh longan, Sa Giang shrimp crackers and Lai Vung fermented pork rolls.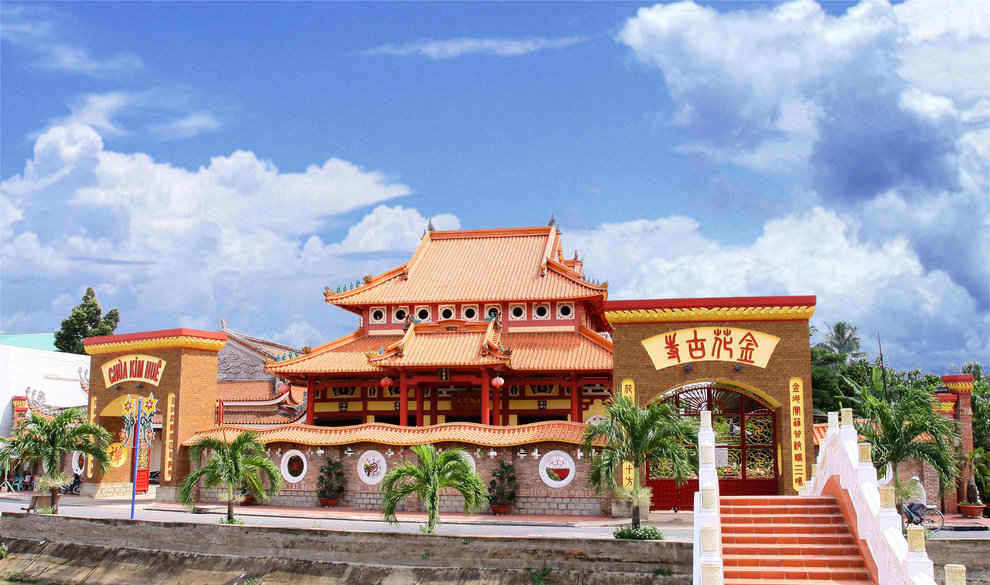 Coming to Dong Thap Province, tourists also spend time to visit other destinations such as Kim Hue Pagoda - an ancient pagoda built in 1806; Huynh Thu Le Ancient House - one of the houses with the unique French architectural style and the love story associated with it; and the wonderful lotus fields./.