Culture
19/02/2020 18:30
VGP – The Ha Noi-Ho Chi Minh City (HCMC) has become the busiest air route in the world since the COVID-19 outbreak, the Viet Nam News Agency quoted the Center for Asia-Pacific Aviation as saying.
Politics
18/02/2020 10:09
VGP – Deputy Prime Minister, Foreign Minister Pham Binh Minh will attend the fifth Mekong-Lancang Cooperation (MLC) Foreign Ministers' Meeting in Vientiane, Laos, from February 19 to 20, at the invitation of Lao Foreign Minister Saleumxay Kommasith.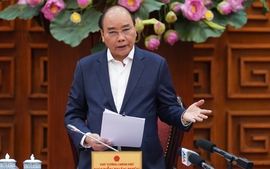 Government in action
03/02/2020 21:10
VGP – Prime Minister Nguyen Xuan Phuc on Monday ordered quarantine of all travellers who come from or transit through the novel coronavirus (nCoV) affected areas in China amid fear of fast spread of the novel coronavirus epidemic.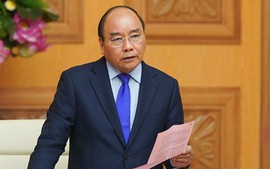 Politics
01/02/2020 17:06
VGP - Prime Minister Nguyen Xuan Phuc on Saturday signed a decision declaring the acute respiratory disease caused by the new coronavirus (2019-nCoV) an epidemic in Viet Nam.
}