Gov't declares novel Coronavirus epidemic
VGP - Prime Minister Nguyen Xuan Phuc on Saturday signed a decision declaring the acute respiratory disease caused by the new coronavirus (2019-nCoV) an epidemic in Viet Nam.
February 01, 2020 5:06 PM GMT+7
The first infection case was confirmed in Viet Nam on January 23, 2020 and the total virus-infected patients have increased to 6, including two Chinese tourists.
Over the past days, the Government chief inked two directives clarifying responsibilities of ministries, agencies and localities in prevention and control of the virus spread to Viet Nam.
Phuc also established a steering committee, led by Deputy Prime Minister Vu Duc Dam, which is responsible for assisting the Prime Minister in directing ministries, ministerial-level agencies, and localities to prevent and control the epidemic.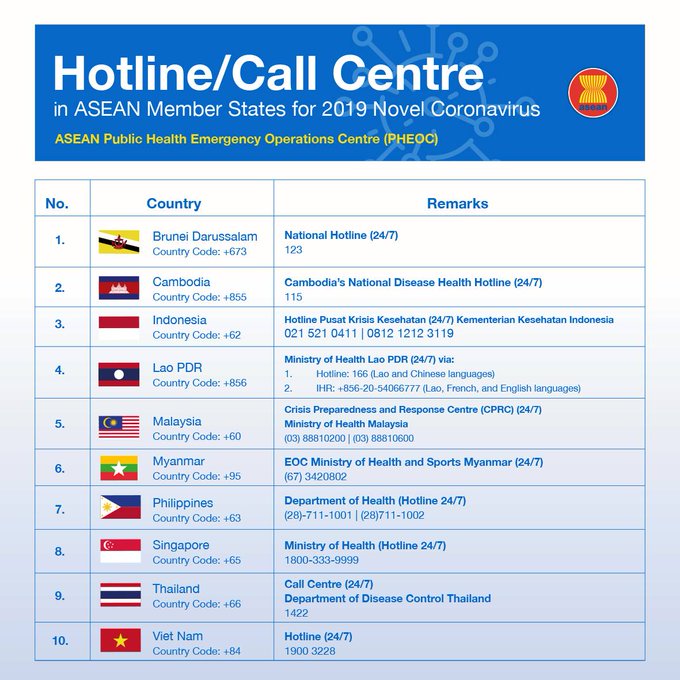 ASEAN member countries set up hotlines amid rising death toll and infections caused by the novel Coronavirus
>>> VN steps up efforts in novel coronavirus prevention and control
>>> VN offers US$ 500,000 to China to help combat coronavirus
>>> Novel coronavirus prevention, control working group set up
China's health authorities announced Saturday that 11,791 confirmed cases of novel coronavirus infection had been reported in 31 provincial-level regions and the Xinjiang Production and Construction Corps by the end of Friday. A total of 259 people have died of the disease.
The National Health Commission said in its daily report that 1,795 patients remained in critical condition, and 17,988 people were suspected of being infected with the virus as of the end of Friday, according to China's national news agency Xinhua.
A total of 243 people had been discharged from hospital after recovery.
By Quang Minh
Follow us on Twitter @VNGovtPortal