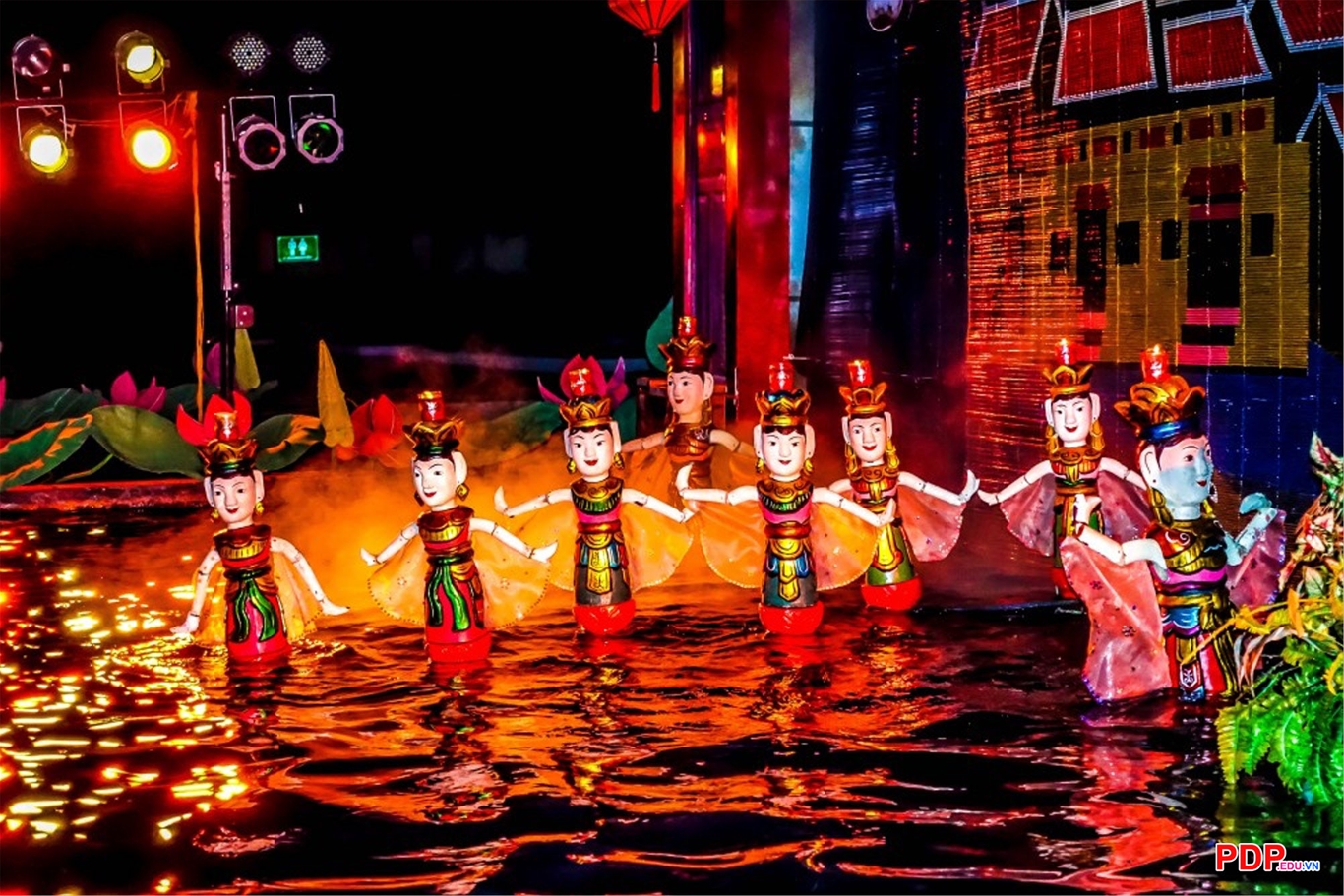 The art of puppetry has been existed for thousands of years and can be found in many cultures in the world. They belong to major families including string puppet, hand puppets and rod puppets. Water puppet is unique form that can be found only in Viet Nam.

Water puppet, or mua roi nuoc, is an ancient art that dates back to the 11th century in the Red River Delta in northern region. This art can be quite enjoyable and is a must-see performance when visiting the country. For recent decades it has been promoted enthusiastically and become known internationally.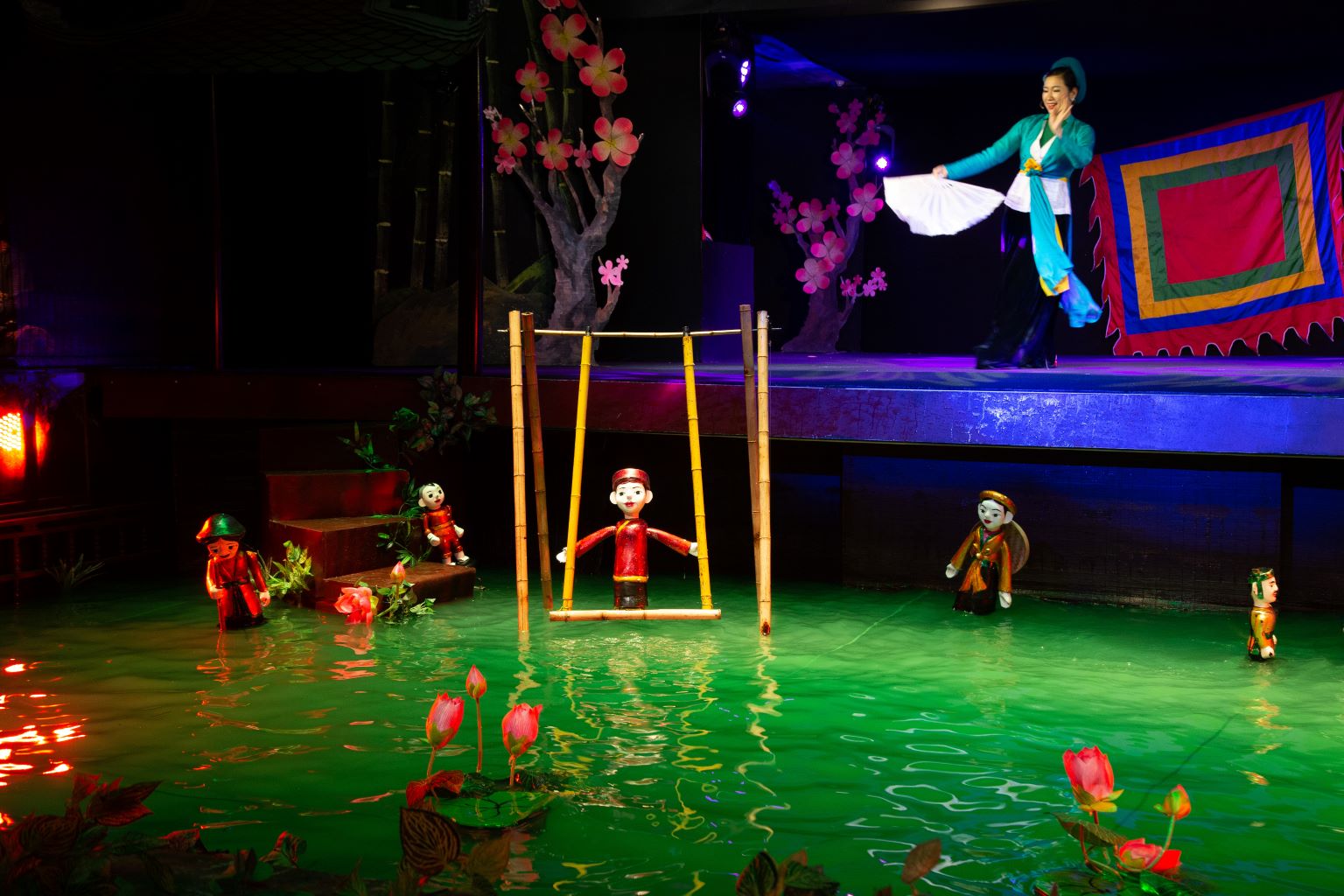 "The folk art is a form of entertainment for farmers who wanted to perform and relax after their hard-working days. The shows tell stories about legends and national history. Topics are changed from the everyday to the fantastical. They are also based on traditional tales and myths," said Meritorious artist Chu Luong who has been involving in water puppetry for almost 40 years.
The villagers also staged water puppet performances to celebrate the end of the rice harvest, at festivals and celebrations. They believed that through puppet shows they can teach their children the values of community life and passed down the rich history and folk tales.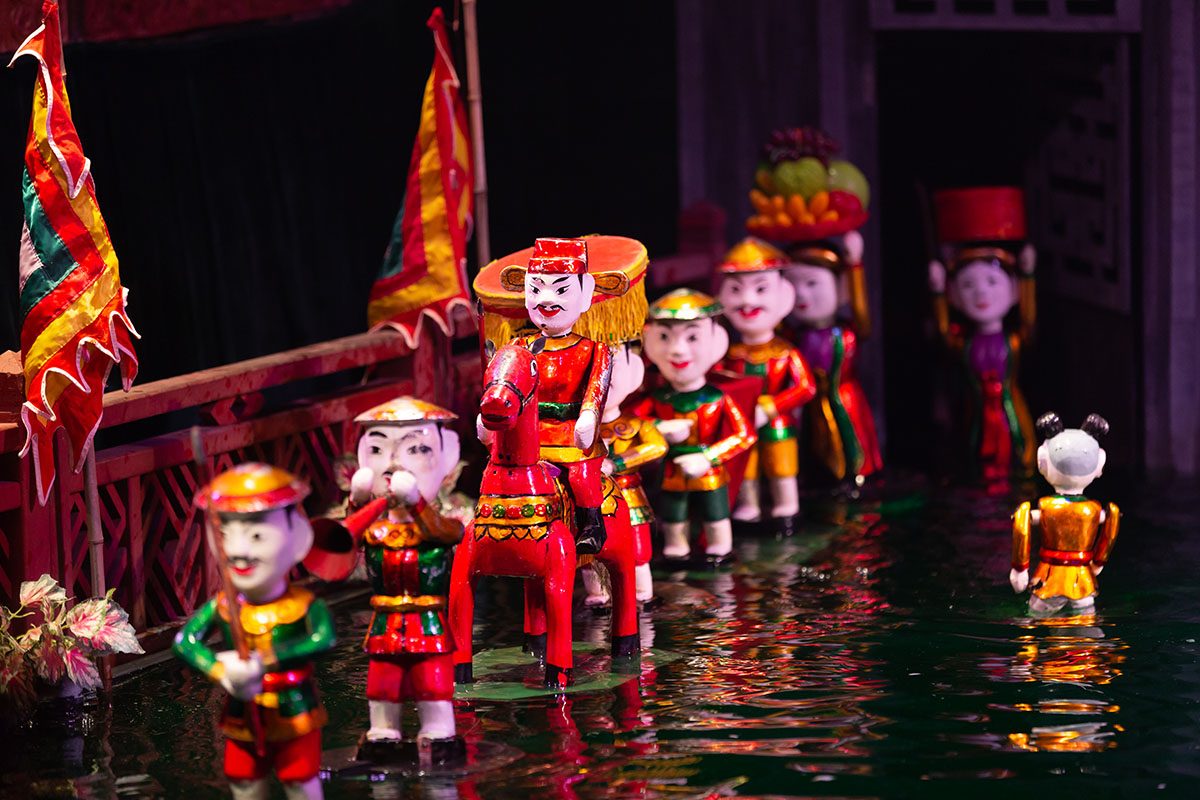 Water puppetry is exactly as it sounds - puppets dancing and moving along the water. Traditionally, ponds and flooded rice paddy fields after harvest were stages for these communal shows, with up to eight villagers standing in waist-deep water to control the puppets behind a bamboo screen.
Using string, wires and bamboo poles, the puppeteers make the puppets glide across the water.
The show began with a performance by the drummers, followed by the arrival of Uncle Teu. The comedic storyteller Teu keeps reappearing to introduce characters and leads audiences through different scenes and stories as they unfold on stage.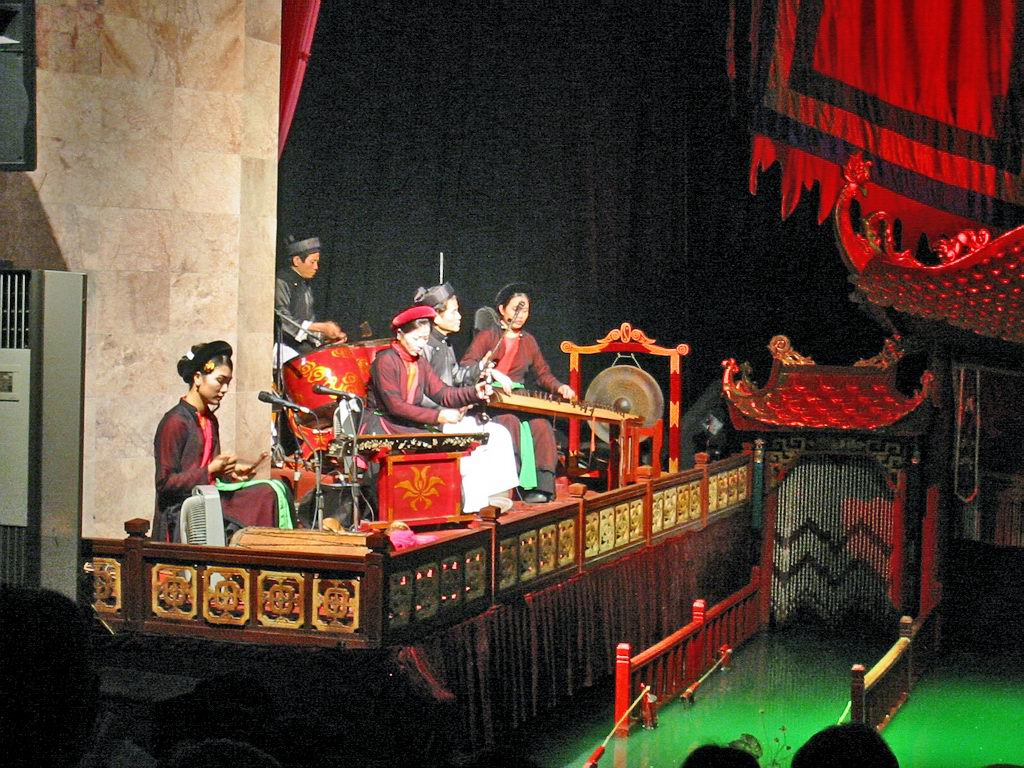 The puppets are about 60cm tall and stand on small wooden platforms. They weigh between 5kg to 15kg and are made of wood that has been painted and then lacquered.
Most of them look cheerful and awash in vivid colors to emphasize their own characters in many creative ways like women in beautiful clothes, boys riding on buffalos and dragons appearing suddenly from underwater.
Their rhythmic dance changes with the tempo of the music. Performances are usually accompanied by live cheo (traditional Vietnamese opera) musicians, playing wooden bells, drums, bamboo flutes, horns, and cymbals, and singers.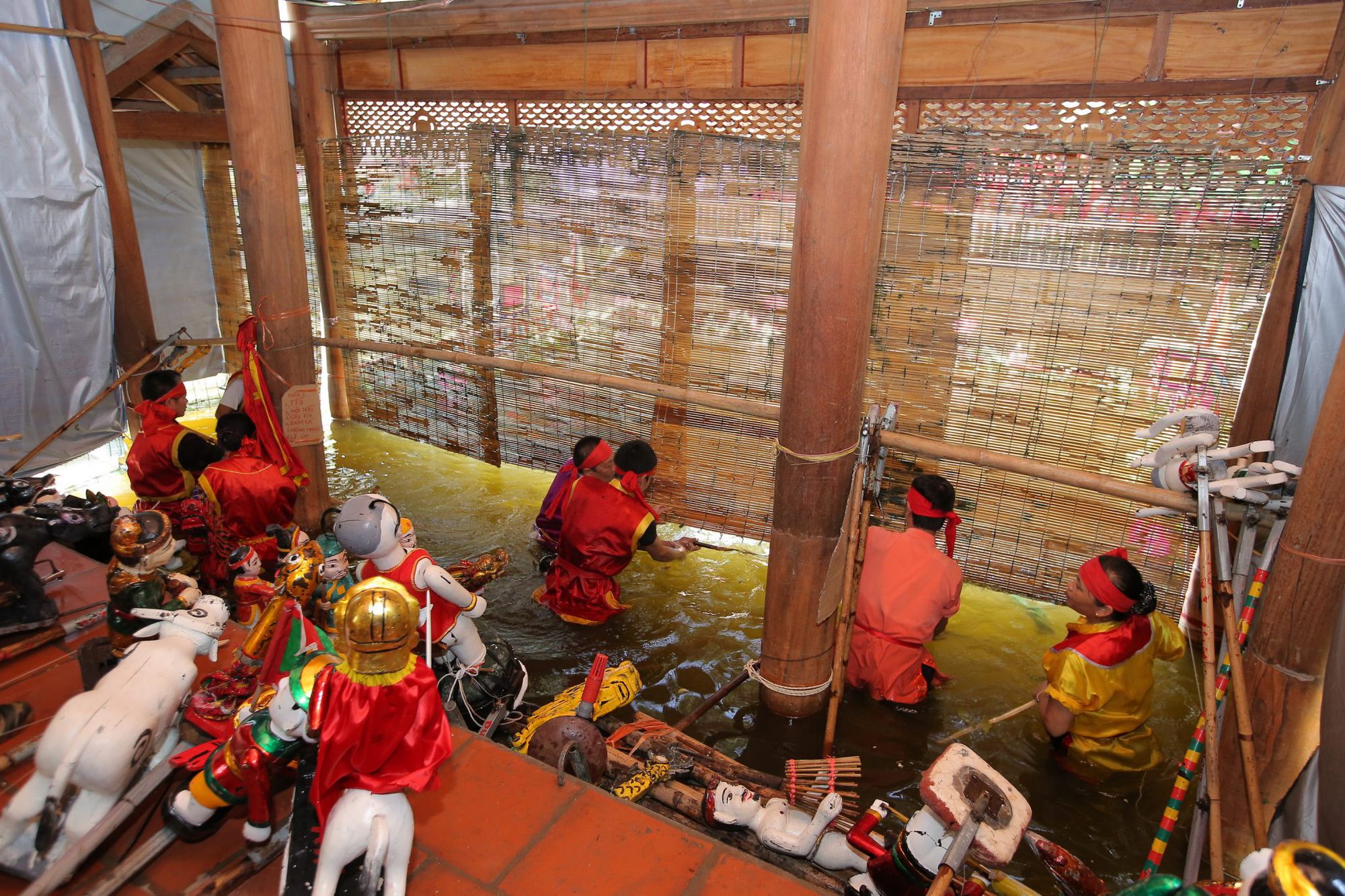 In addition to music, the use of light, candles and firework creates a stunning act.
Today, water puppet shows are not presented in flooded rice paddies but on traditional ponds in village; on portable tanks built for traveling performers and in a specialized they din, water pavilion.
As tradition, water puppet shows are typically performed without English but it is not hard to understand stories being conveyed on stage. The gestures of the colorful puppets and the beautiful music say everything best and keep shows entertaining.
According to researcher Nguyen Huy Hong, water puppetry gathers elements of sculpture, architecture, painting, music, theater, and literature. The art was recognized as national intangible cultural heritage in 2018.
This Vietnamese art genre has not only existed in North Viet Nam so far but also spread all over the country through the years providing entertainment for the people.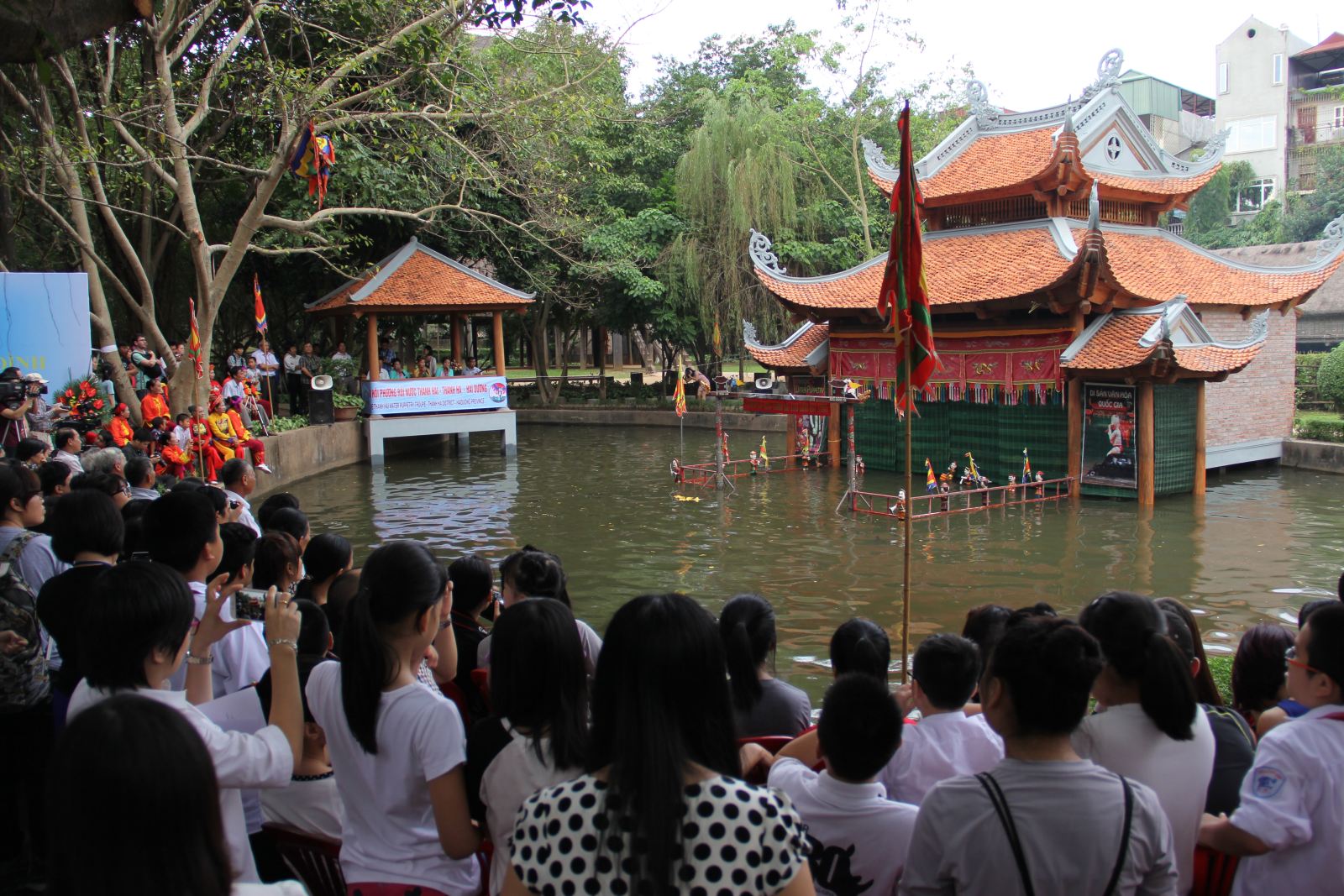 The villages of Thach That and Dao Thuc in Ha Noi, Rach in Nam Dinh, and Dong Cac and Nguyen Xa in Thai Binh are some of the earliest known centres of water puppetry where tourists can visit water puppet workshops and learn about the making of the puppets. Meanwhile shows are organised in Ha Noi, Hue, Hoi An, and HCM City.
Some typical skits are Flag Raising, Dance of the Fairies, Water-spurting Dragon, Dance of the Four Sacred Creatures, Swinging, Thi Mau Returns Her Baby, Wrestling, Buffalo Fighting and Farming among others.
"I was born and grew up with the puppets. They are all handmade products so each puppet will be a unique one, bringing soul and emotion of artisans when working on them," said artisan Phan Van Trien of Nam Tran Puppetry Village in Nam Dinh Province.
"I have spent my whole life carving, painting and making them dance on water. I love the centuries-old art and try my best to maintain and preserve a 'treasure' that has been passed down from generations to generations," he said./.