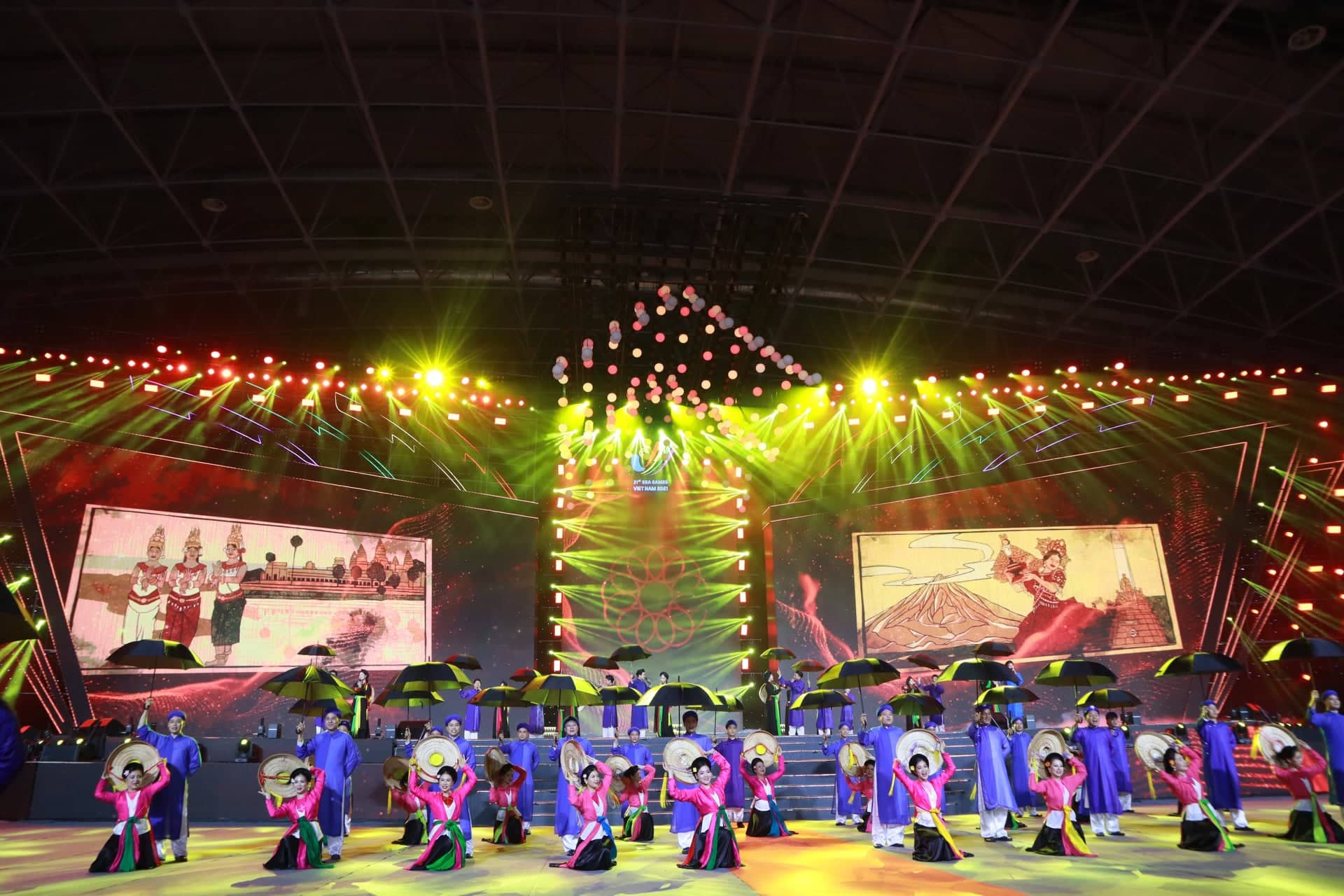 Themed "Gather to Shine", the ceremony was a stage of youthful and modern show, emphasising a Southeast Asia strongly integrating with the world.

Using sound and light technology, the protocol was a bright, lively, profound, impressive and warm goodbye to friends and delegations.
Viet Nam were not only a successful organizer but also scored best result meet in the history.
The hosts topped the medal tally with 205 gold, 125 silver and 116 bronze medals.
Athletes set up 21 new SEA Games records in four sports of athletics (2), weightlifting (7), finswimming (8) and swimming (4).
Thailand was second with 92 golds, 103 silvers and 136 bronzes.
Indonesia came third winning 69 golds, 91 silvers and 81 bronzes.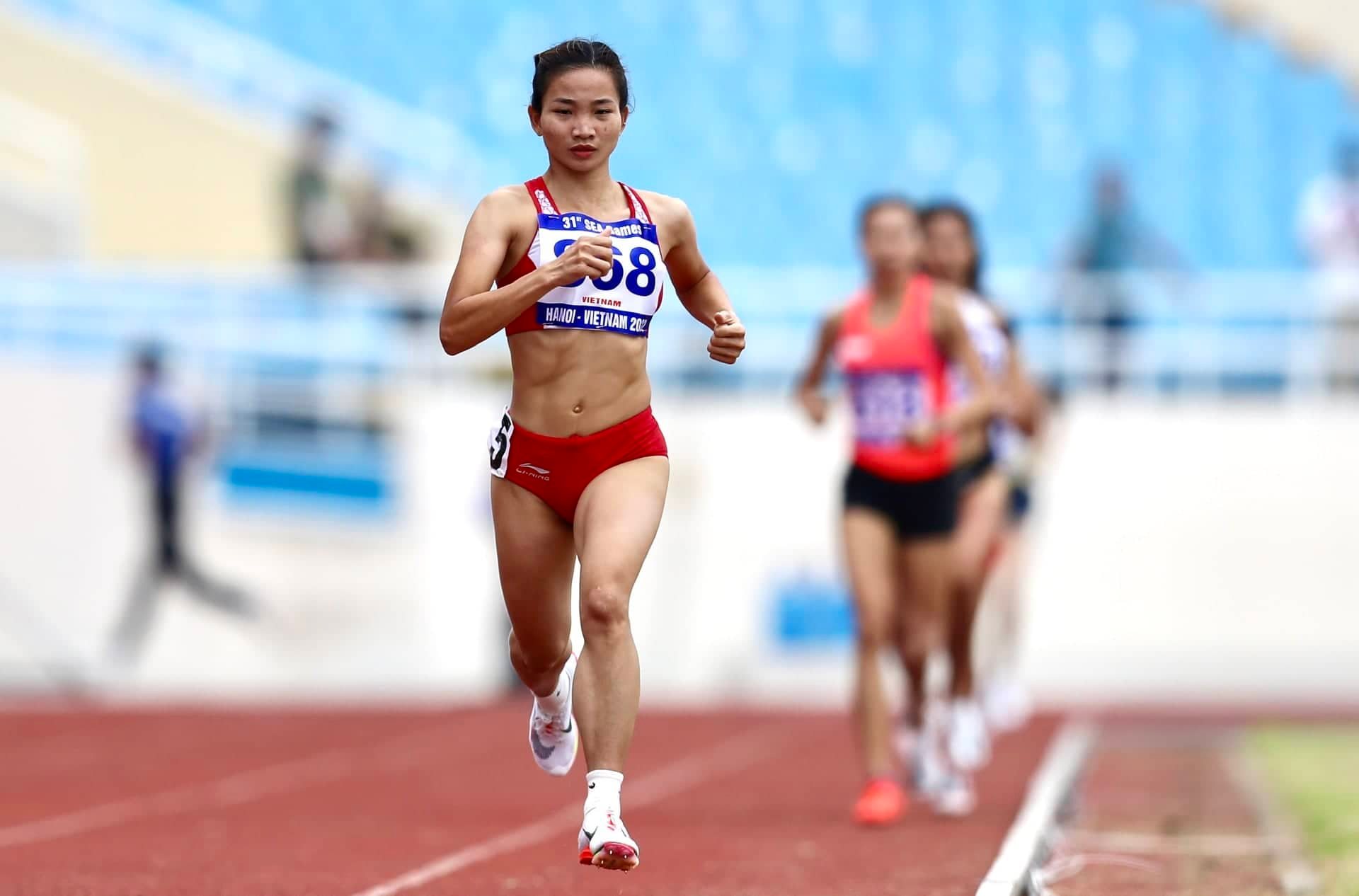 "We are surprised with the result. Our athletes have competed really well," said Viet Nam's Chief-de-Mission Tran Duc Phan at a press conference on May 23.
"Initially we planned to organize a fair and objective SEA Games. Official, athletes, coaches and teams' leaders were not allowed to win gold medals at all cost. We did not use any trick to get highest result."
About 10,000 participants came and competed in 525 events of 40 sports, most are Olympic and Asian sports, organized in Ha Noi and 11 cities and provinces from May 12 to May 23. But some sports were organized prior to the opening ceremony.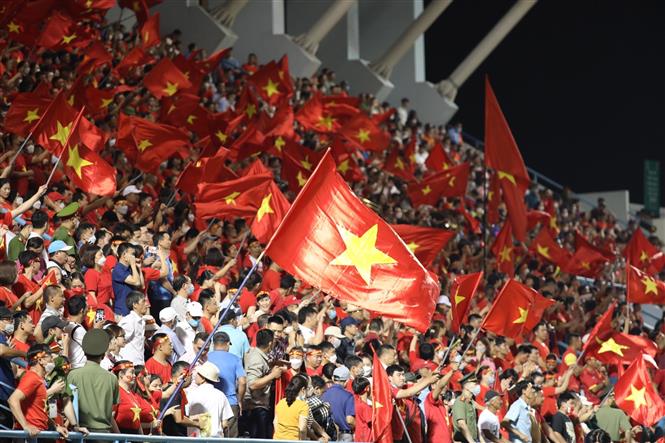 Organizers invited more than 1,300 international referees to work at the Games.
Modern technical equipments were assembled. They were electronic performance indicators, stopwatches and timing systems for track-and-field events; electronic scoring target for shooting and VAR technology for many sports such as volleyball and martial arts.
These activities were to make sure the fairness and justice in competitions. The organizers were pleased because there was no official complaint and protest during 17 days.
"In the last meeting with delegations' leaders, all 11 representatives appreciated Viet Nam's smooth organizing activities and quality of facilities. They said the organization of some sports was at continental and world levels," said Phan.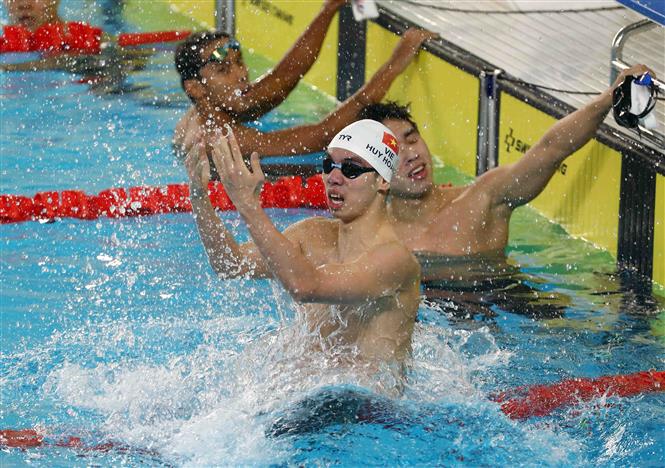 SEA Games of records
Viet Nam had targeted to win at least 140 golds to take the top position.
Their total of 205 not only far exceeded the target but also was a new record. The old record belonged to Indonesia who pocketed 194 golds in the 19th SEA Games in 1997.
"Our achievement was due to strong determination and great effort of all athletes who overcame their limit to win," Phan, deputy head of the Organizing Committee, said.
"Viet Nam has been in the top three in many SEA Games. So at the Games on home ground where we received huge support from local fans, it is no surprise when we take the top position."
Statistics showed that Vietnamese athletes grabbed 116 golds in Olympics sports, occupying 56 per cent of the total golds in this Games.
Athletic team won highest number of 22, as many as Thailand's record set in the 2001 Games.
The team who bagged six golds more than its target maintained their top place in the region in three Games in a row.
The most impressive athlete was Nguyen Thi Oanh who successfully defended three titles in the women's 1,500m, 5,000m and 3,000m steeplechase and set a new record of 9:52.46 in the last one.
Lo Thi Hoang broke the Games record in the women's javelin throw with a distance of 56.37m. She overcame five athletes, including defending champion Natta Nachan of Thailand, in this event. The previous record of 55.97m, set by a Thai athlete, had stood for 15 years.
Nguyen Linh Na was another outstanding athlete. She brought Viet Nam a gold in the women's heptathlon, ending a title drought of 17 years.
Meanwhile Hoang Nguyen Thanh won the first ever men's marathon gold for Viet Nam.
The swimming team won 11 golds, five more than their plan.
The Tokyo Olympian Nguyen Huy Hoang earned five gold medals and broke two Games records. He set a new record in men's 400m freestyle with a time of 3:48.46 and then, as part of the Vietnamese swimming team with Nguyen Huu Kim Son, Hoang Quy Phuoc and Tran Hung Nguyen, set a new record in the men's freestyle 4x200m relay event with a time of 7:16.31.
With the result of 4:18.10, Nguyen not only maintained his top position in the men's 400m medley from the last Games in 2019 but also broke the previous Games record of 4:20:65 set by himself.
Another swimming rising star, Pham Thanh Bao, won a gold medal in the men's 100m breaststroke and broke the record of 1:01.46 held by James Daiparines of the Philippines at the Games in 2019.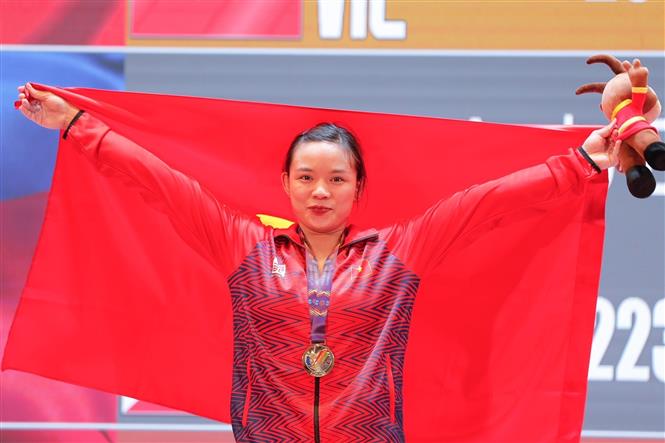 For weightlifting, Vietnamese weightlifter Pham Thi Hong Thanh broke three Games records in the women's -64kg category. Thanh's 104kg is the new record in the snatch event, 6kg higher than the old record. In the clean and jerk, she lifted 126kg, a new Games record, 2kg higher than the last. With a total lift of 230kg, she secured a third record, a full 6kg heavier than the old record she set in the Philippines Games.
Hoang Thi Duyen set up a new Games record in the women's U59kg class. The Tokyo Olympian lifted 96kg in the snatch, 1kg more than the previous one she set in the Games in 2019.
Lai Gia Thanh set a new Games record and defended his title in the men's 55kg. He lifted a clean and jerk of 148kg, higher than his record in the previous Games by 6kg. With 268kg in the total lift, he also broke his own Games record of 264kg set in the Games 2019. This achievement helped the Vietnamese athlete win a convincing gold medal.
Khong My Phuong also broke the previous record set by another Vietnamese weightlifter Vuong Thi Huyen in the snatch with 80kg in the women's 45kg.
The national men's and women's football teams maintained as king and queen of the region after beating Thailand's squads in the finals.
Other golds are in boxing (3), canoeing (8), cycling (4), fencing (5), gymnastics (4), handball (2), judo (9), shooting (7), table tennis (1), taekwondo (9), tennis (1) and wrestling (17).
"After SEA Games, we will work on plan to prepare for the higher competitions such as Asian Games and Olympics. A group of 30 key athletes will be strongly supported to qualify for those events. Olympics is still out of our reach but in Asian Games, we set a target of up to four gold medals," Phan said.
The next SEA Games will be organized in May, 2023, by Cambodia who expected to organized 40 sports./.