Viet Nam plans to attract Chinese tourists
VGP - Viet Nam's tourism industry has targeted to serve about 110 million tourists in 2023, including 8 million foreign visitors.
January 14, 2023 12:30 PM GMT+7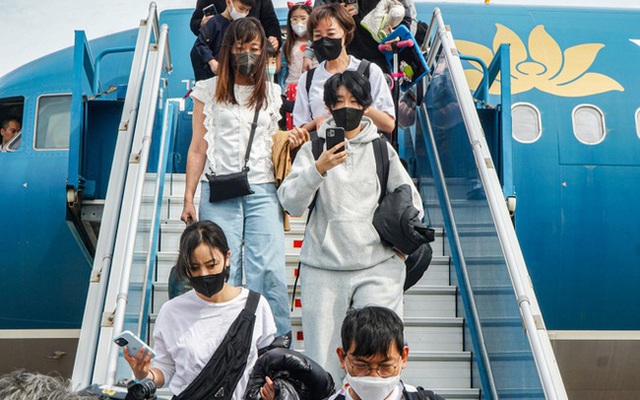 On January 8, China officially completely lifted travel restrictions to the world, allowing its visitors to travel to international destinations after three years of closure. This will likely open up a strong recovery momentum shortly for the tourism industry of countries around the globe.
According to the World Tourism Organization, Chinese tourists are the world's largest spenders, accounting for a fifth of global tourism spending in 2019 - the time before the outbreak of the COVID-19 pandemic. This is equal to the US and German tourist markets combined.
Viet Nam's smokeless industry also looks forward to visitors from the billion-population market.
According to a report by the National Administration of Tourism, China has always been Viet Nam's largest market, with more than 5.8 million visitors to our country in 2019, accounting for one-third of the total number of international visitors to Viet Nam.
In Quang Ninh province, the local Department of Tourism said that Chinese visitors through Mong Cai international border gate were increasing daily. The number of Chinese tourists staying in Quang Ninh also accounts for about 50 percent of total international visitors to Quang Ninh.
The National Administration of Tourism said that the adjustment of the immigration and epidemic prevention policy by Chinese authorities from January 8 is a positive signal for Viet Nam's tourism industry in the early days of 2023.
In 2015-2019, Chinese tourists increased by an average of 34.4 percent per year. Before the epidemic, Chinese tourists always accounted for 30 percent of the total number of international visitors to Viet Nam.
Not only do Chinese tourists return, but the travel demand of tourists from other international markets and domestic tourists also increases during Tet. Therefore, localities actively prepare and offer many unique tourism products to attract tourists.
In just three days of the last New Year holiday, Sapa has welcomed approximately 42,000 tourists. Revenue was about VND126 billion, an increase of over VND80 billion compared to the previous year's period.
It is forecasted that this Lunar New Year, Sa Pa will continue to receive many visitors thanks to bustling festivals and cultural and entertainment events./.