The South Central Coast strives to attract international tourists
VGP - Opening to tourism under the new normal, localities in the South Central Coast focused on solutions to restore and develop tourism in association with "safe adaptation to Covid-19".
October 28, 2022 4:56 PM GMT+7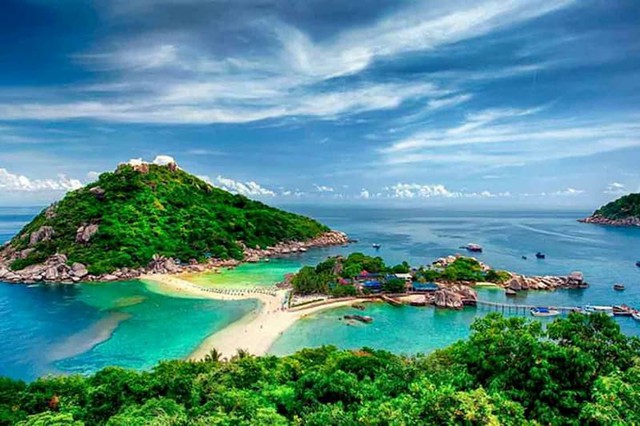 According to statistics on the tourism industry in Binh Dinh, Phu Yen and Khanh Hoa provinces, the number of arrivals, including international tourists, has increased sharply since the beginning of 2022.
Specifically, the total number of visitors to Binh Dinh in the past nine months reached 3.5 million, up 200.3 percent over the same period. In Phu Yen, the total number of visitors to over 1.8 million in 10 months, an increase of 444.7 percent, and in Khanh Hoa - 2,116,093, a rise of 342.4 percent.
The above results were thanks to the tourism development cooperation programs, market expansion and development; efforts in raising competitiveness; and direct international route improvement of the South Central region.
In terms of potential, Binh Dinh, Phu Yen and Khanh Hoa share the same strengths regarding geographical location, sea and islands. However, each province has its characteristics.
For example, Binh Dinh associates tourism with culture and history; Phu Yen associates tourism with culture, festivals and sightseeing; Khanh Hoa associates tourism with the eco-environment and high-class resorts.
Currently, the three provinces are coordinating to implement the program "Tour one-way trip with three destinations to Binh Dinh-Phu Yen-Khanh Hoa" towards sustainable development, product diversification and extension of the visitor's stay.
In the coming time, the international tourist market was forecasted to grow strongly again. Therefore, besides the well-exploited segments, the localities would focus on developing long-term resorts, health care, and tourism associated with sports activities.
Besides, the provinces need to target major markets such as China, the Republic of Korea, Western Europe, Australia and emerging markets in the Middle East./.