Prime Minister asks for having at least 20 million VNeID app users by year's end
VGP - Prime Minister Pham Minh Chinh urged ministries, agencies and localities nationwide to step up their efforts toward having at least 20 million VNeID appby users by the end of this year.
July 13, 2023 10:50 AM GMT+7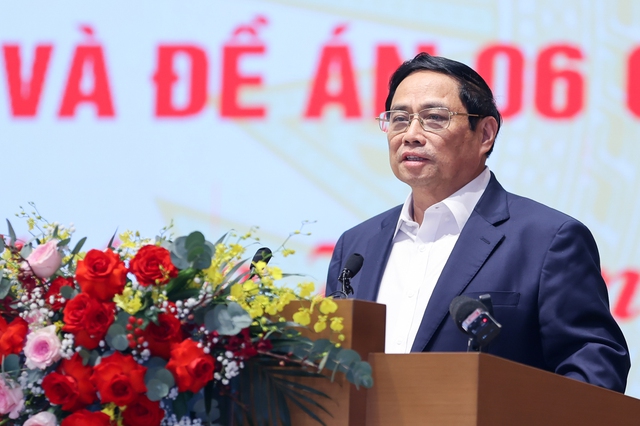 Pham made that statement while chairing the 6th meeting of the National Committee on Digital Transformation in Ha Noi on July 12.
He noted that this should be done drastically as it will help promote national digital transformation-a major and strategic job in service of the country's future digital growth.
VNEID - an e-authentification app - was launched by the Ministry of Public Security's police department for administrative management of social order in July 2022.
The app allows citizens to update their personal information (education level, list of relatives, social security status, health insurance, vaccination, driver license, bank account, telecoms account, etc.) onto the national population database.
E-identification accounts will display information of citizen identification, health insurance, driver's license, residence notification, and relationship between family members.
Viet Nam's digital economy accounted for 15.2 percent of the country's GDP in the first half of 2023, said Minister of Information and Communications Nguyen Manh Hung.

The nation has developed and operated stable, safe and uninterrupted specialized network infrastructure that connects four administrative levels to all of communes nationwide.
Chip-based citizen ID cards have been issued to all eligible citizens while 48 million electronic identity accounts have been activated.
Regarding online public services, it was estimated there were 8 million registered accounts accessing the national public service portal and 20.7 million dossiers submitted to the national public service portal.
Thirty-five out of 53 essential online public services have been launched at levels 3 and 4, saving VND2,500 billion (nearly US$106 million) for the State budget per year./.