Viet Nam should prioritize investments in digital, green technologies: WB
VGP - Viet Nam should prioritize investments in digital and green technologies, infrastructure, and in human capital to help promote sustainable long-term development, suggested the World Bank (WB).
June 20, 2023 7:05 PM GMT+7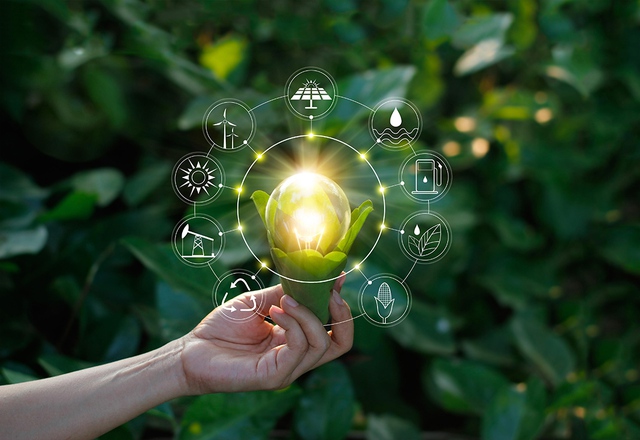 In its Viet Nam Macro Monitoring report for June, the WB said that Viet Nam's industrial production index (IIP) registered 0.1 percent year-on-year increase in May 2023.
Retail sales remained robust, expanding by 11.5 percent in May 2023, same as in April. Sales of goods improved from 9.7 percent.
Exports of goods was 6 percent lower than a year ago due to weak external demand. Imports fell by 18.4 percent in May 2023, reflecting the continued slowdown in demand for foreign inputs for production and exports.
The Consumer Price Index (CPI) inflation registered a fourth month of decline, softening from 2.8 percent in April to 2.4 percent in May due to the fall in global energy prices and domestic transport costs. Core inflation remained elevated 4.5 percent in May compared to April (4.6 percent).
Foreign direct investment (FDI) commitment slowed in May 2023 as global uncertainties continued to weigh on investor confidence. FDI disbursement registered US$1.8 billion in May 2023, comparable to a year earlier.
Public expenditure accelerated by 27.8 percent in May.
As inflation appears to be tapering, the State Bank of Viet Nam (SBV) eased monetary policies to support the economy, the report highlighted.
However, monetary policy authorities will need to closely monitor whether the divergence in the monetary policy stance between Viet Nam and other countries is creating pressures on capital flows and exchange rate, recommended the WB.
Accelerating public investment disbursement (including for National Target Programs) would support aggregate demand and economic growth in the short run.
Streamlining administrative procedures and removing regulatory hurdles will help promote business activities and investments needed for economic growth, the WB advised./.