Infographic: Seventeen countries accept Viet Nam's vaccine passport
VGP - As of March 17, Vietnamese vaccine certificates were recognized by 17 countries, according to the Ministry of Foreign Affairs.
March 22, 2022 11:38 AM GMT+7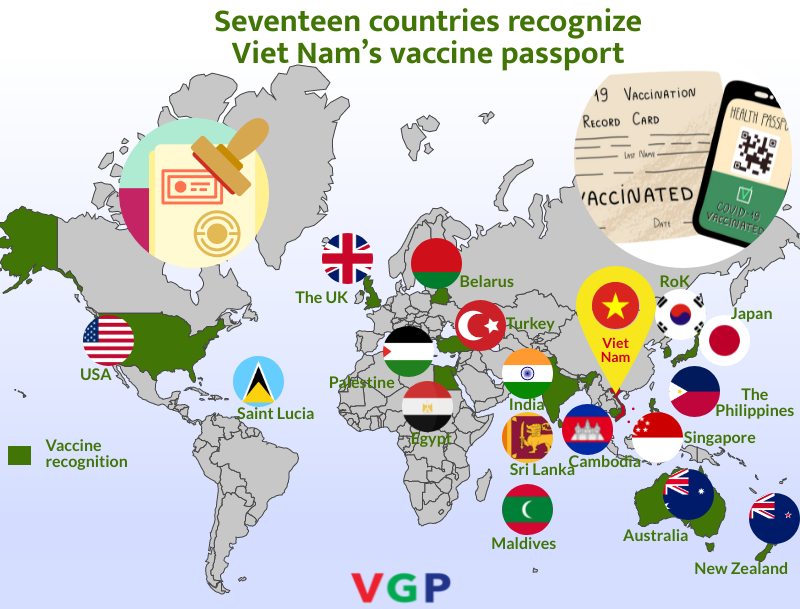 These countries include Australia, Belarus, Cambodia, Egypt, India, Japan, Maldives, New Zealand, Palestine, the Philippines, Saint Lucia, Singapore, the RoK, Sri Lanka, Turkey, the U.K. and the U.S.
Thanks to the mutual vaccine recognition, travellers to Viet Nam from these countries with vaccine certificates, and vice versa, will be treated as if they were vaccinated in the countries they enter.

Earlier, Viet Nam unilaterally accepts vaccination in 79 countries and territories./.