Four more countries accept Viet Nam's new passport
VGP - Four more nations, namely Belgium, the Netherlands, Luxembourg and the Czech Republic, have accepted the new version of the Vietnamese passport (blue cover) added with information on the 'place of birth' of the holders.
September 08, 2022 5:47 PM GMT+7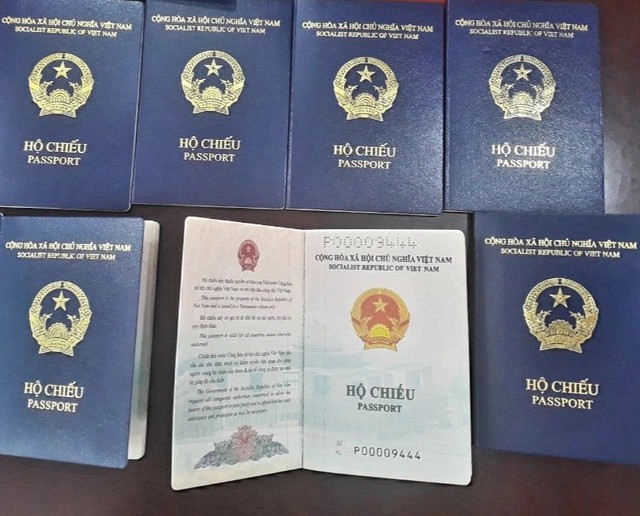 The Benelux countries, consisting Belgium, the Netherlands and Luxembourg, have agreed to recognize the new 'blue' Vietnamese passport provided that a stamp indicating the place of birth is applied in the passport, announced the Belgian Embassy in Viet Nam on September 8.
This stamp can only be applied by Vietnamese immigration authorities or Vietnamese diplomatic representative agencies abroad, it added.
Meanwhile, on September 7, the Embassy of the Czech Republic in Viet Nam pronounced that the European nation has temporarily accepted Viet Nam's new passport version with the condition that the "place of birth" of the holders must be noted in the fourth page of the passport.
In addition, immigration authorities in Ha Noi, Ho Chi Minh City, Da Nang, or diplomatic missions of Viet Nam must be the agencies that supplement the birthplace information, the Embassy noted, adding that the decision will be applied till the end of 2022.
Earlier on August 10, Minister of Public Security To Lam said that the issuance of new Viet Nam's passport is carried out in line with the Law on Exit and Entry of Vietnamese Citizens which was approved by the National Assembly in 2019.
Compared to the old passport, the new version meets higher security requirements and standards of the International Civil Aviation Organization (ICAO), according to the MPS' report sent to lawmakers.
According to the ICAO regulations, compulsory information in a passport consists of the type of passport, full name, passport number, date of birth, sex, and passport expiration date. ICAO also gave detailed regulations on the design and layout of information on the page of personal details to ensure consistency.
The new passport version has closely followed the above rules and met international standards, the minister said.
To also made clear why the new passport doesn't contain information about the place of birth. Accordingly, ICAO did not designate other information like the place of birth as mandatory.
So far, the MPS has issued 272,000 new passports.
Besides these four nations mentioned above, Germany and Spain have temporarily recognized Viet Nam's new passport version with information about holders' place of birth added in the appendix.