Ministries work to resolve denial of Vietnamese passport
VGP - Representatives of the Ministry of Foreign Affairs (MoFA) and the Ministry of Public Security (MPS) recently met with the embassies of Germany, the Czech Republic and Spain to resolve difficulties regarding the granting of visas for those holding the new version of Viet Nam's passports, said MoFA's Spokesperson Le Thi Thu Hang.
August 12, 2022 2:51 PM GMT+7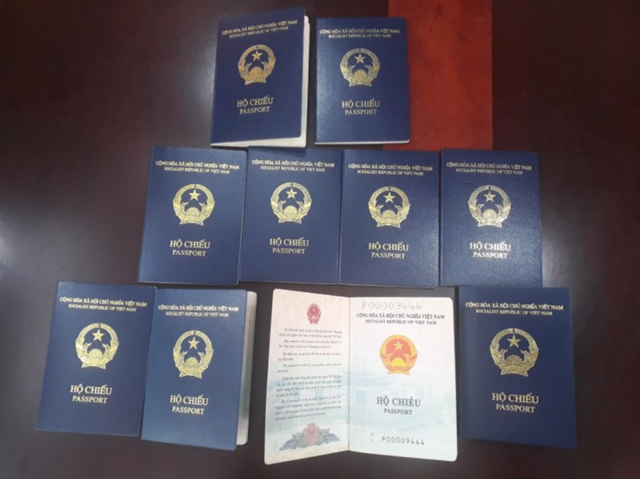 The Spokesperson made the announcement at the MoFA's regular press conference on August 11 to update the media on some countries' refusal to recognize the new version of the Vietnamese passport since they don't contain information about place of birth of their bearers.
Ms. Le said that under the Prime Minister's direction, the MoFA's Consular Department and the MPS's Immigration Department had a working session on August 9 with the embassies of Germany, the Czech Republic and Spain in Ha Noi to discuss these countries' suspension of visa issuance for holders of the new passports due to the absence of this information.
During the meetings, representatives of the two departments said the place of birth would be added to the passport.
The MoFA and Viet Nam's diplomatic missions abroad will continue keeping a close watch on this issue and coordinate closely with the MPS and authorities in host countries to deal with problems and facilitate Vietnamese citizens' international travel, the spokeswoman added.
Finland on August 11 became the third country to reject Viet Nam's new-style passports, following similar moves of Germany and the Czech Republic.
The UK and France however stated that they would continue to accept Viet Nam's new passports.
Spain, after an initial rejection, also accepted the new passports, but required visa applicants to present their valid Vietnamese identity card (which has place of birth information). The embassy warned that this visa will not allow entry into Schengen countries which don't accept the passports however.
Earlier, Minister of Public Security Gen. To Lam provided more information about the new passport version of Viet Nam while fielding questions from full-time lawmakers at the 14th session of the National Assembly (NA) Standing Committee on August 10.
"This is just a technical issue," he affirmed, adding his ministry has worked out a solution that is relevant agencies adding the "place of birth" in the appendix of passports if their holders wish.
In the long term, the ministry could revise the design of the passport and add the place of birth on the main page./