'Place of birth' to be added to new passport, minister says
VGP - The Ministry of Public Security will add an information on the 'place of birth' of the holders of new passport version (blue cover) and it is a short-term solution, Minister of Public Security To Lam told legislators on August 10.
August 10, 2022 4:26 PM GMT+7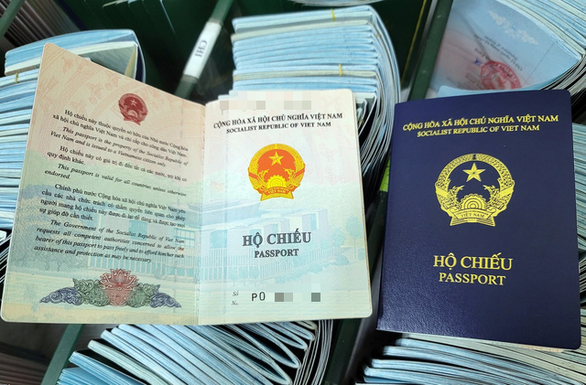 The minister accepted that the visa refusal by some European countries represents a technical issue and the MPS will fix it.

The issuance of new Viet Nam's passport is carried out in line with the Law on Exit and Entry of Vietnamese Citizens which was approved by the National Assembly in 2019, said To.
Compared to the old passport, the new version meets higher security requirements and standards of the International Civil Aviation Organization (ICAO), according to the MPS' report sent to lawmakers.
Images of Vietnamese landscapes and cultural sites are featured in the new passport with the aim of introducing the country's land and people to international friends, it noted.
So far, the MPS has issued 272,000 new passports.
According to the ICAO regulations, compulsory information in a passport consists of the type of passport, full name, passport number, date of birth, sex, and passport expiration date. ICAO also gave detailed regulations on the design and layout of information on the page of personal details to ensure consistency.
The new passport version has closely followed the above rules and met international standards, the minister said.
To also made clear why the new passport doesn't contain information about the place of birth. Accordingly, ICAO did not designate other information like the place of birth as mandatory.
According to the Law on Exit and Entry of Vietnamese Citizens, information in passports also doesn't include the place of birth.
In the long term, the MPS will revise the passport design and add the "place of birth" on the page of personal details.
Earlier, Germany, Spain, and the Czech Republic said they would not issue visas to holders of the new passport due to the place of birth omission.
However, on Monday, the Spanish Embassy in Ha Noi on said it would accept Viet Nam's new passport but require Vietnamese people who wish to apply for visa bring both their new passports and valid identity cards to verify their places of birth./.