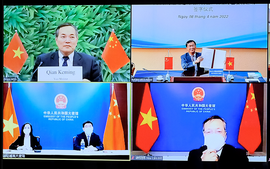 Society
08/04/2022 22:27
VGP - A signing ceremony for the donation of over 3.5 million doses of Vero-Cell COVID-19 vaccine and 3.85 million single-use syringes by the Chinese Government for Viet Nam was held virtually on April 8.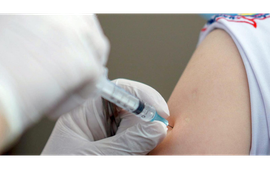 Society
02/04/2022 19:57
VGP - The Ministry of Health has authorized the emergency use of Moderna COVID-19 vaccine (Spikevax) for children from 6 to under 11 years old.
Politics
09/12/2020 20:22
VGP - NANOGEN BIOPHARMACEUTICAL will recruit 60 volunteers aged from 18-50 for its first phase of human trials of a potential Covid-19 vaccine from December 10.
}