Economy
11/07/2023 10:43
VGP - The bilateral trade between Viet Nam and Cambodia reached over US$2.8 billion over the first five months of 2023, up nearly 3 percent against the same period last year, announced the Cambodian Ministry of Commerce.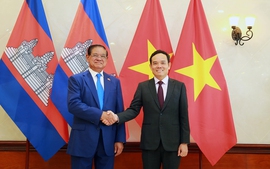 Politics
25/04/2023 21:28
VGP - Viet Nam and Cambodia have pledged to continue investing in their land border gate system and connect border areas with major economic hubs.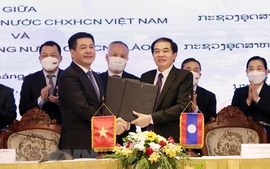 Economy
12/04/2022 06:49
VGP – Trade between Viet Nam and Laos expanded up to 33.3 percent on year to US$1.37 billion last year, far beyond the goal of 10 percent agreed upon by the sides' leaders.
}