Walmart wants to turn Viet Nam into goods supply center of Asia
VGP - Walmart, the U.S.-based retail giant, expects to turn Viet Nam into a goods supply center of Asia, said Executive Vice President-Sourcing at Walmart Andrea Albright.
November 16, 2023 8:52 PM GMT+7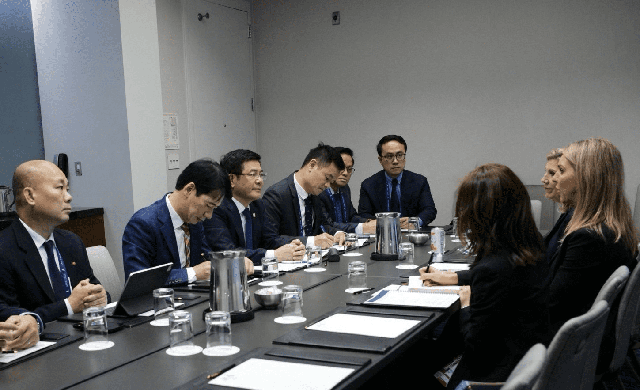 Andrea Albright made the above statement in her meeting with Minister of Industry and Trade Nguyen Hong Dien in San Francisco on November 14.
Albright said that Viet Nam is among the five largest goods suppliers to Walmart's global supply chain, not only in the U.S. but also in other markets like China, Canada and Mexico.
Walmart spends billions of dollars to purchase goods from Viet Nam each year, mainly garments-textiles, leather and footwear, and food, she said, adding that the retailer will purchase other items from the Southeast Asian nation in the coming time, including household utensils, electronics, and toys of all kinds, among others.
Albright suggested the Ministry of Industry and Trade (MoIT) help the retail giant expand its operations and further stabilize its supply chain in Viet Nam, especially in the context of the increasing risk of supply chain disruption due to trade conflicts and geopolitical tensions globally.
For his part, Nguyen urged Walmart to step up its purchase in Viet Nam, while enhancing its coordination with the MoIT's agencies in raising capacity for local businesses, and popularizing market information to make it easier for local firms to put forth their production and export strategies when joining the global distribution, wholesale and retail system.
Viet Nam is proactively and actively participating in the global production network and value chain. Therefore, the country aims to promote support industries, the official said.
The nation absolutely observes regulations on sustainable development as committed in free trade agreements, including those on environmental protection and forced labor prevention, the minister underlined./.