Viet Nam at center of Japan's ASEAN supply chain shift: Nikkei Asia
VGP - Viet Nam's increasingly vital role in supply chains is bringing greater electronics investment from Japan as well as more awareness of human rights issues, said Japan External Trade Organization (JETRO)'s chief representative Matsumoto Nobuyuki in an interview with Nikkei Asia.
February 14, 2023 4:52 PM GMT+7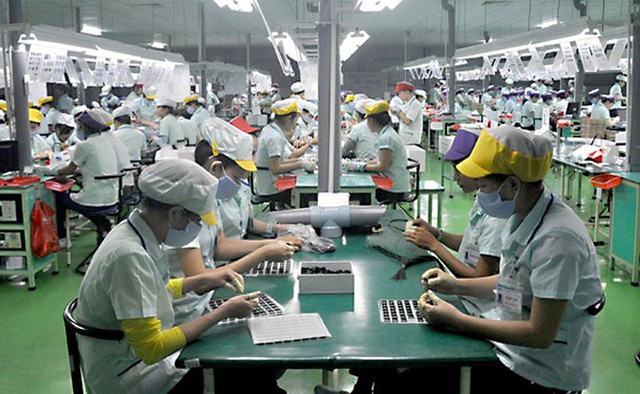 Manufacturers have invested in advanced devices and other sectors in Viet Nam due in part to Japanese government subsidies to exit China and also to diversify production across Southeast Asia, said JETRO's chief representative.
JETRO's recent survey of Japanese businesses showed their top regional target for expansion is Viet Nam, which is already home to big electronics producers like Sharp and Murata, both Apple suppliers.
Human rights are gaining prominence, with 65.4 percent of respondents in Viet Nam saying this is an important factor in supply chains, a 16.6-percentage point jump from 2021 to 2022.
Companies in the U.S. and Europe require partners to consider human rights, Matsumoto told Nikkei. He interprets the latest jump to mean that Japanese factories in Viet Nam increasingly are exporting not just to their home market but to the West.
Their businesses are changing, he said, adding that they are reconstructing global supply chains.
Viet Nam is climbing up the value chain, with high-tech goods as a share of exports hitting 42 percent in 2020, up from 13 percent in 2010, the World Bank said.
Of JETRO respondents in Viet Nam, 60 percent plan to expand in the country in the next year or two, higher than anywhere except India and Bangladesh. Japan and the Republic of Korea are regularly the top two investors in Viet Nam, with a boost from Tokyo in 2020 when it introduced subsidies for companies leaving China.
Amid geopolitical tensions, manufacturers are entering Viet Nam to diversify the production of tech and other products, Matsumoto said./.