Viet Nam's economy remains resilient amid weakening global demand: ADB
VGP - Viet Nam's economy remains resilient, and recovery is expected to pick up in the near term, noted Asian Development Bank (ADB) Country Director for Viet Nam Shantanu Chakraborty at a press conference on Wednesday.
September 28, 2023 11:44 AM GMT+7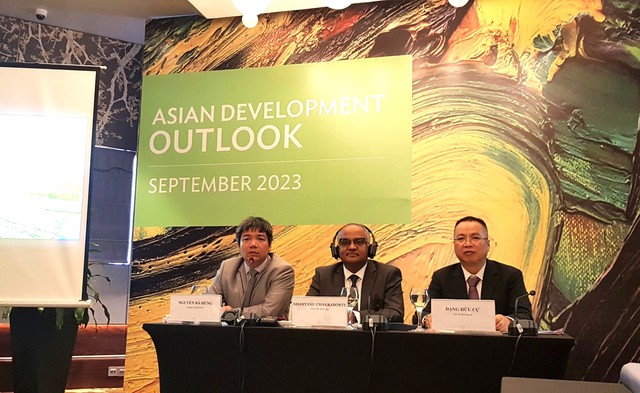 The Asian Development Outlook (ADO) September 2023 showed that Viet Nam's economic growth is expected to reach 5.8 percent in 2023 and 6.0 percent in 2024, mainly due to weak external demand.
According to the report, the main forces impacting the economy have been the global economic slowdown, monetary tightening in some advanced countries, and the disruption caused by exacerbated geopolitical tensions. Inflation forecasts are revised down to 3.8 percent from 4.5 percent for 2023 and 4 percent from 4.2 percent for 2024.
Weak external environment, including from a subdued recovery in China, has hampered export-led manufacturing, thus shrinking industrial production in Viet Nam, said Shantanu Chakraborty.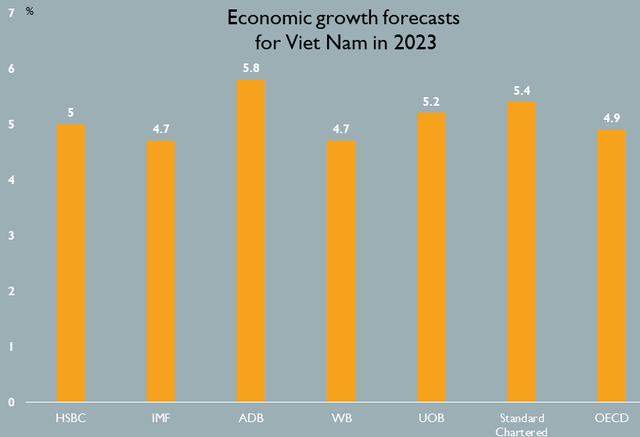 Viet Nam's economy is driven by strong domestic consumption, which is supported by moderate inflation, accelerated public investment, and improved trade activities, he emphasized.
While the country's industrial production is shrinking due to falling global demand, other sectors are forecast to display healthy growth. Services are expected to continue expanding, supported by a revival in tourism and the recovery of associated services. Agriculture will benefit from rising food prices, and it is expected to expand by 3.2 percent in 2023 and the next year, the report highlighted./.