ADB lowers Viet Nam's 2023 GDP growth to 5.8%
VGP - The growth forecast for Viet Nam is revised down from 6.5 percent to 5.8 percent in 2023 and from 6.8 percent to 6.2 percent in 2024, according to the Asian Development Bank (ADB).
July 20, 2023 10:10 PM GMT+7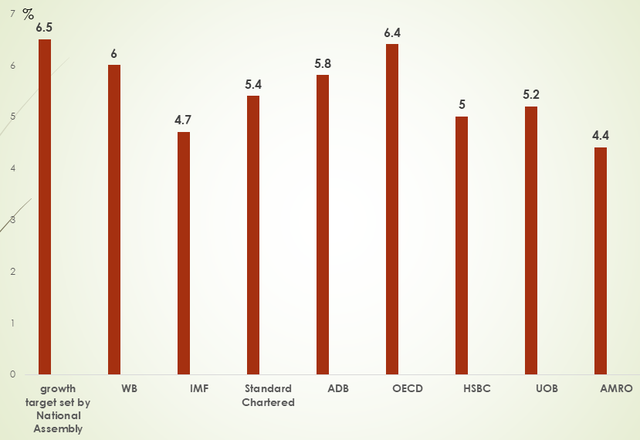 In its report Asian Development Outlook July 2023 released on July 19, ADB stated that recovery in domestic travel in Viet Nam boosted consumption, with retail sales up by 11 percent year on year in the first half of 2023.
Weak external demand continued to put pressure on manufacturing and industrial production, while domestic conditions are expected to improve, the bank highlighted.
In Viet Nam, the inflation forecast is trimmed to 4 percent in 2023 and 2024 on declining global energy prices and stable food supply.
Besides, the report noted that GDP growth forecasts in Southeast Asia are downgraded marginally, from 4.7 percent to 4.6 percent in 2023 and from 5 percent to 4.9 percent in 2024.
The inflation forecast for Southeast Asia is revised down for both years. Downgrades from 4.4 percent to 4.3 percent in 2023 and from 3.3 percent to 3.2 percent in 2024 reflect easing global commodity prices and tighter monetary policy.
Asia and the Pacific continues to recover from the pandemic at a steady pace, said ADB Chief Economist Albert Park.
Domestic demand and services activity are driving growth, while many economies are also benefiting from a strong recovery in tourism, he added./.