Viet Nam's bridging role in ASEAN-EU relations
VGP - The Italian website La Città Futura published an article titled "Viet Nam, an important bridge for strategic cooperation between the EU and ASEAN".
December 16, 2022 1:23 PM GMT+7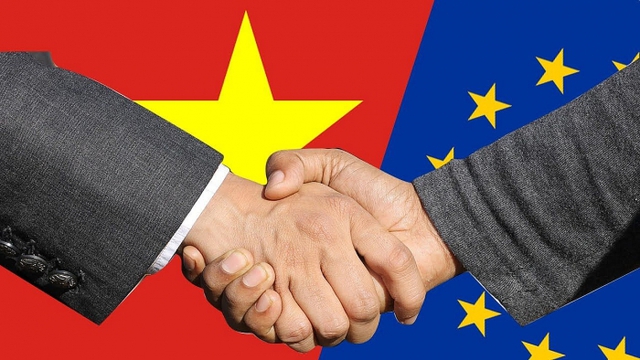 The article highlighted the ASEAN-EU Summit, held in Brussels (Belgium) on December 14, was the first high-level event between the two blocs on the occasion of the 45th founding anniversary of the European Economic Community (the predecessor of the EU) the relations with ASEAN.
Since 1977, ASEAN-EU cooperation has constantly been evolving and has been upgraded to a Strategic Partnership in 2020. With the Indo-Pacific Strategy announced in 2021, the EU officially recognized ASEAN's central role in the region.
In that overall picture, Viet Nam is becoming a crucial and effective bridge, contributing to strengthening the common cooperation mechanisms between ASEAN and the EU.
First, the EU-Viet Nam Free Trade Agreement (EVFTA) creates a strong impetus for economic and trade exchanges between the two sides. It is considered a model for the EU to continue expanding its deployment to the entire ASEAN region.
Second, trade turnover between Viet Nam and the EU over the past time has grown impressively. Viet Nam has received high-quality investment from the EU with projects with advanced technology, creating common values for the business communities of both sides.
Third, Viet Nam and the EU has actively implemented cooperation initiatives on green and sustainable energy transformation. With the coordination of the UK and EU, the Just Energy Transition Partnership (JETP) with Viet Nam is being considered by the Group of Seven (G7).
Fourth, Viet Nam and the EU aimed to coordinate and expand cooperation in other important areas. Many newly announced strategies include Cooperation Strategy with the Indo-Pacific region, Global Gateway, and Strategic Compass.
Pierre Gréga, Director of the Development, Rehabilitation, Integration and Security (DRIS) based in Brussels, emphasized that Viet Nam needed to take advantage of her good relations with EU member states to promote cooperation between ASEAN and the EU.
The economy's dynamism and close trade relations with EU countries have brought Viet Nam advantages and positively contributed to promoting inter-regional cooperation./.