Viet Nam takes second place with 15 golds in third SEA Games competition day
VGP — Viet Nam jumped to second position in the 32nd SEA Games with 30 gold medals in three days of competition.
May 09, 2023 10:45 AM GMT+7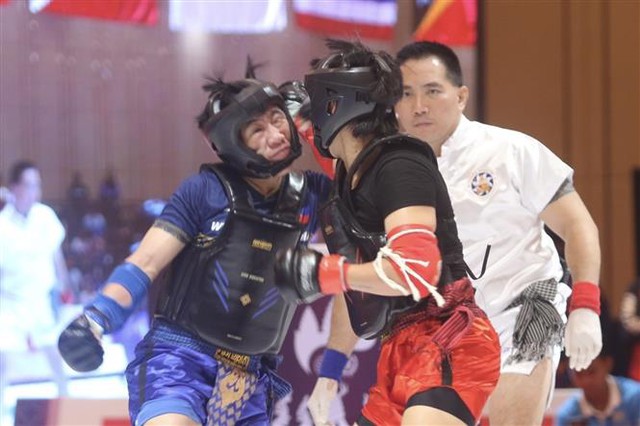 On May 8, the Vietnamese athletes secured 15 golds from martial arts, swimming and athletics.

Bokator fighters were the highlight of the day as they secured six golds although they have trained the Cambodian traditional kungfu for several months.
Nguyen Thi Tuyet Mai should be the most special one. It was her third time at the regional sport meet where she competed in the third genre of martial art. Previously, the 34-year-old was kickboxer and practitioner.
Years after retirement, Mai is back in action when bokator was added in this year SEA Games.
She met no difficulty to beat all rivals including Filipino Mariane Bantasan Mariano in the women's 55kg class to take her gold.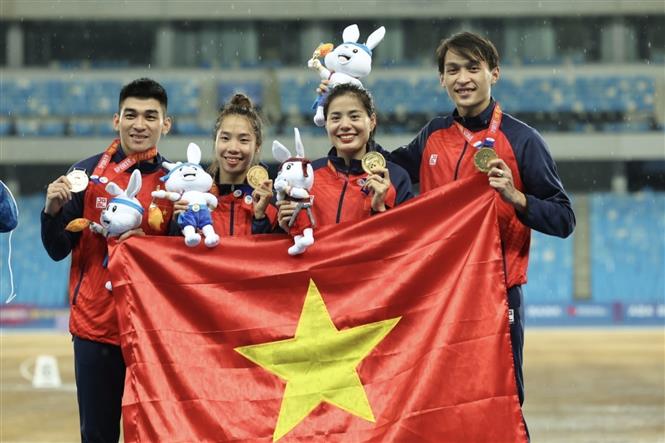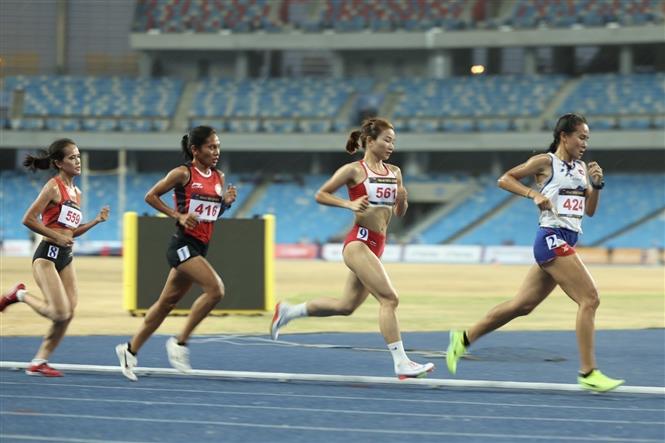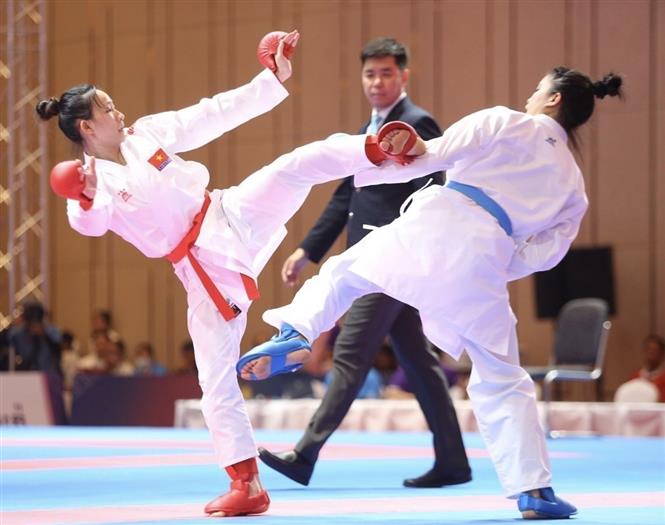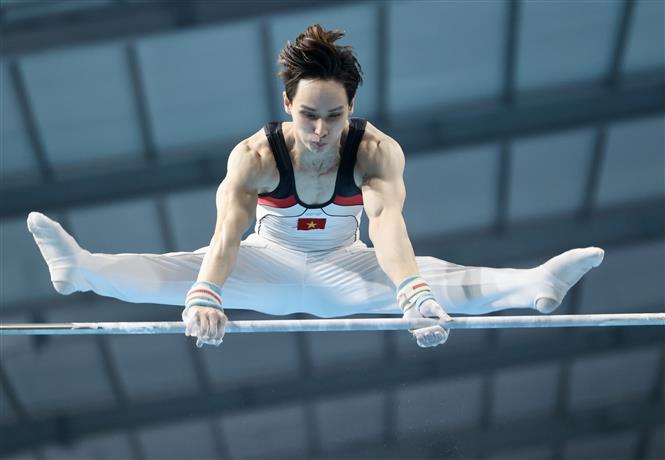 Other champions were Pham Thi Phuong (women's 45kg), Nguyen Thi Thanh Tien (women's 50kg), Tran Vo Song Thuong (women's 60kg), Huynh Van Cuong (men's 65kg) and Ngo Duc Manh (men's 70kg).
"They are Vietnamese traditional martial artists. They switched to practice bokator to compete in this SEA Games. They have done good job, bringing home victories. I am proud of them," said Luu Trong Tuan of the Viet Nam Sports Administration.
Earlier in the morning, karate martial artists secured two golds in the men's and women's kumite (combat) team event, wrapping up their campaign with six golds. The result was doubled than what they targeted.
The women's team defeated rivals from the Philippines 2-0 while the men beat Malaysia 3-2.
"We know Malaysians are strong so each of us tried harder for the gold target," said Chu Van Duc who came from behind to take last win for Viet Nam against Malaysia.
"Pride for the team and for the country is strong force for me to fight hard and win," he said.
Vovinam competitor Bui Thi Thao Ngan bagged her gold in the women's 65kg, beating Hergie Tao-wag Bacyadan of the Philippines by a golden point in the added time.
Her teammates Nguyen Thi Hoai Nuong and Nguyen Hoang Du topped the podium of the women's self-defence event.
Swimming team on May 8 brought home two golds by Tran Hung Nguyen in the men's 400m individual medley and Nguyen Huy Hoang in the men's 1,500m freestyle.
It was Nguyen's third title while Hoang took his second one.
"The 400m IM is one of the toughest events in swimming because it includes all four styles. Not many people can swim well all four. I am happy that I can make it and am proud as I have completed a difficult mission," said Nguyen.
Vietnamese runners won two golds in the 5,000m and 4x400m categories at the Morodok Techo National Stadium in Phnom Penh.
Nguyen Thi Oanh made a solo run in the last two laps around the stadium to defend her 5,000m title in a time of 17min 0.28sec.
In the latest event of the day, a mixed team of Viet Nam finished first in the 4x400m clocking 3min 21.27sec. They took their title back after losing to Thailand last Games in Ha Noi.
The last gold of Viet Nam went to the men's gymnastics team. They beat rivals from the Philippines, Malaysia, Singapore and Cambodia to top the podium.
Viet Nam now stands at second place with 30 golds, 29 silvers and 33 bronzes.
Cambodia still leads the ranking with 37 golds. Thailand with 28 golds and Indonesia with 22 golds are third and fourth, respectively./.