Viet Nam emerges as new tourism hot spot in Southeast Asia
VGP - Viet Nam has emerged as a popular destination among travelers to Asia thanks to her diverse landscapes, beaches, mountainous rice terraces, and bustling cities, according to German newswire Deutsche Welle.
July 07, 2023 1:53 PM GMT+7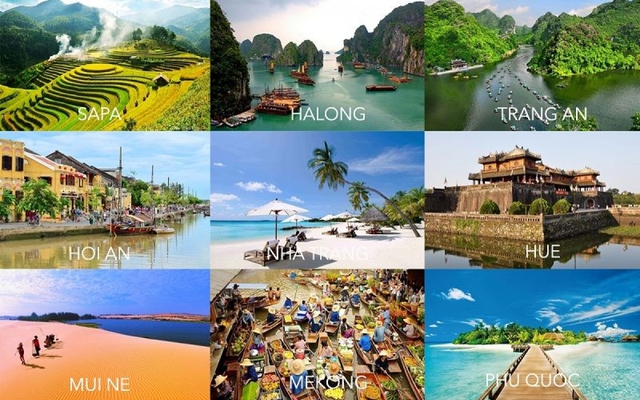 Viet Nam ranked seventh among most searched destinations from March to June, according to a report compiled by Google Destination Insights.
It welcomed nearly 5.6 million international visitors in the first half of this year, equipvalent 66% of pre-Covid levels, according to Viet Nam National Authority of Tourism – the new name of the Viet Nam National Administration of Tourism from July 1.
For this year, Viet Nam set a target to welcome 110 million tourists including 8 million international visitors and earn about VND 650 trillion (US$ 27.56 billion).
Experts said a new visa policy may help the country welcome 12 million foreign tourists this year.
On June 24, long-awaited changes to the visa policy to help the tourism industry were made when the Vietnamese National Assembly approved the Law on amendments and supplements to a number of articlin es of the Law on the Exit and Entry of Vietnamese Citizens, as well as the Law on Foreigners' Entry into, Exit from, Transit through, and Residence in Viet Nam.
Accordingly, citizens of countries that are unilaterally exempted from visas by Viet Nam will be granted temporary residence for 45 days (up from 15 days) and can be considered for visa issuance and temporary residence extension according to regulations.
Currently, the e-visa issued by the Immigration Department to foreigners through the electronic transaction system is only valid once. Viet Nam is issuing e-visas to citizens of 80 countries./.