HSBC: Viet Nam's tourism recovery remains firmly on track
VGP - Viet Nam's tourism recovery remains firmly on track, and is likely to easily exceed the whole-year target of 8 million target, noted HSBC in its report Viet Nam at a glance released on July 6.
July 06, 2023 5:44 PM GMT+7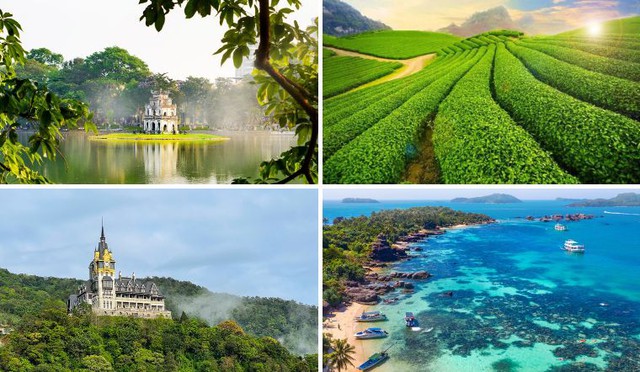 According to HSBC, halfway into 2023, Viet Nam has seen visitors return 80 percent of 2019's monthly level, welcoming a total of 5.6 million tourists in the first six months of 2023.
In particular, Chinese visitors, a major source of tourist arrivals, quickly approached 50 percent of the equivalent level.
Part of the recovery was thanks to efforts to restore direct flights with China, with Viet Nam topping ASEAN just after Singapore.
Besides, Viet Nam's National Assembly has passed the long-anticipated law to further ease visa restrictions.
Effective from 15 August, the new rule will extend the validity for visa-exempt markets to 45 days (up from 15) and those with e-visa arrangements in 80 markets to 90 days (up from 30).
The change will come in time for the popular winter season, aiming to facilitate easier travel and attracting an increasing influx of tourists, highlighted the report.
Progress is in part due to its efforts to add flight capacity, and more encouragingly, recently announced relaxation of tourist visa will further boost Viet Nam's attractiveness as a popular tourist destination.
Services continue to provide strong bedrock
The HSBC's report showed that Viet Nam's services sector came to the partial rescue with its ongoing recovery. In particular, tourism-related services, including transport, accommodation and 'food & beverage' sectors continued to sustain strong growth.
Outside of growth, inflation has been consistently delivering good news. Headline inflation moderated to 2 percent year-on-year in June.
The main driver is energy disinflation, which has dragged down headline prices further away from the State Bank of Viet Nam (SBV)'s 4.5 percent inflation ceiling.
Amid intensifying economic challenges, Viet Nam's authorities have stepped up efforts to roll out stimulus measures.
On the monetary front, the SBV made a series of surprising moves in the second quarter of this year. In less than three months, the SBV has delivered surprising cuts to its policy rate three times, each time by 50bp.
HSBC expects growth to meaningfully stage a turnaround in the fourth quarter of 2023, warranting more monetary support, and might finish the year with a 5 percent GDP growth.
On the fiscal front, the authorities have also announced various fiscal support measures, with the magnitude almost matching those introduced during the pandemic.
This includes a 2-percentage point VAT reduction for selective sectors (which has been recently approved by the National Assembly), tax payment deferrals on various taxes for 3-6 months, as well as environment tax cuts on gasoline and diesel./.