Viet Nam remains South Korea's potential tourism market
VGP - As of early June, up to 163,000 Vietnamese tourists visited South Korea, accounting for 73 percent of the number recorded in the same period in 2019, according to Lee Jae Hoon, chief representative of the Korea Tourism Organization (KTO) Viet Nam.
June 14, 2023 10:39 PM GMT+7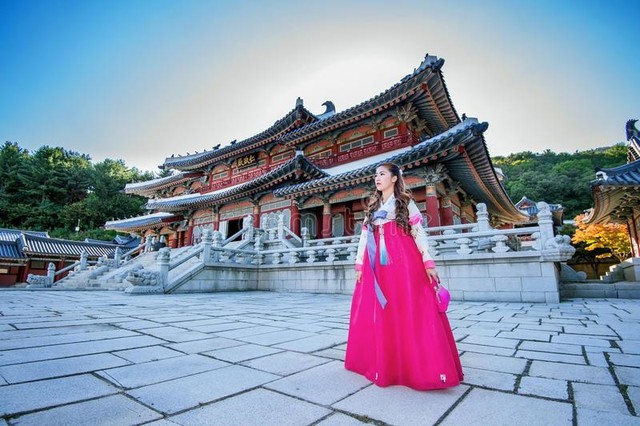 Korea MICE Roadshow is an annual event organized by KTO Viet Nam to connect businesses in the tourism industry between Viet Nam and South Korea, introduce MICE tourism as well as supportive policies from the Korea MICE Bureau.
Speaking at the Roadshow, Mr Lee Jae Hoon said that Viet Nam is a significant market not only for tourism in general but also for the MICE sector in particular.
This is also the second event about Korean MICE tourism in Viet Nam held post the Covid-19 pandemic, marking an important meaning for the tourism industry of both countries.
Since the establishment of diplomatic relations, Viet Nam and South Korea have promoted development cooperation in the fields of economy, culture, tourism and achieved many promising results.
The Korea MICE Roadshow 2023 which attracted 50 representatives from 24 Korean units and 150 Vietnamese tourism, aviation promotion agencies and travel agents will be the occasion for KTO in Viet Nam to connect Viet Nam - Korea travel agencies in the most effective way.
During the Korean tourism year 2023 - 2024, KTO Viet Nam will actively promote Korean tourism promotion activities in Viet Nam, Mr. Lee Jae Hoon added.
In the past few years, the partnership between Viet Nam and South Korea have always been interested in promoting and achieving many achievements in the tourism sector.
Last December, VNAT and KTO signed a Memorandum of Understanding on cooperation in tourism promotion between Viet Nam and South Korea for the period of 2023 - 2024, creating a basis for the two sides to promote tourism cooperation and exchange visitors, especially post the pandemic, when tourism needs to be restored quickly and effectively./.