Viet Nam among few countries totally re-opening int'l tourism market
VGP - Viet Nam is the only only Southeast Asian country that has reopened international tourism without any COVID-19 restrictions, the World Tourism Organization (UNWTO) said.
June 25, 2022 10:36 AM GMT+7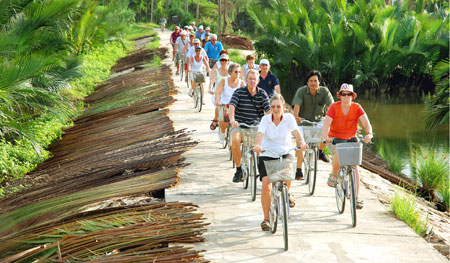 UNWTO's Destination Tracker tool showed that 52 countries have fully reopened their borders to foreign tourists as of June 17 and Viet Nam is one of only four in the Asia-Pacific, said Harry Hwang, executive director of the Asia-Pacific region for UNWTO.
The excecutive director made the announcement at a tourism conference held in the RoK on June 23-26.
The Asia-Pacific region is recovering tourism slowly, because many source markets have not yet fully restarted tourism.
Experts predict that the recovery prospects of the Asia-Pacific region would also be slower, maybe taking until 2024 to return to pre-pandemic levels.
Fully re-open int'l tourism
In Viet Nam, foreign tourists do not need to submit health declarations before entry while the domestic tourism market is also witnessing a strong recovery post reopening, said Ha Van Sieu, deputy head of the Viet Nam National Administration of Tourism.
Foreign entrants entering Viet Nam are not required to be quarantined, present vaccination certification or negative COVID-19 test results.
Since March 15, Viet Nam has permitted quarantine-free entry and resumed its visa waiver for citizens of 24 countries in a bid to attract five million international visitors in 2022.
Vietnamese tourists were graded as the second most optimistic in Asia-Pacific about traveling post Covid, with 85 percent planning a trip in the next 12 months, according to Travel Confidence survey by American online travel agency Booking.com.
Viet Nam's domestic aviation market is recovering at the fastest rate in the world with growth of 123 percent against pre-pandemic times, according to Airbus and the International Air Transport Association (IATA) based on statistics about flight numbers from Flightdatar24 and Airbus.