Top Vietnamese legislator to visit Cuba, Argentina, Uruguay next week
VGP - National Assembly (NA) Chairman Vuong Dinh Hue will pay official visits to Cuba, Argentina and the Oriental Republic of Uruguay from April 18-28.
April 15, 2023 7:17 PM GMT+7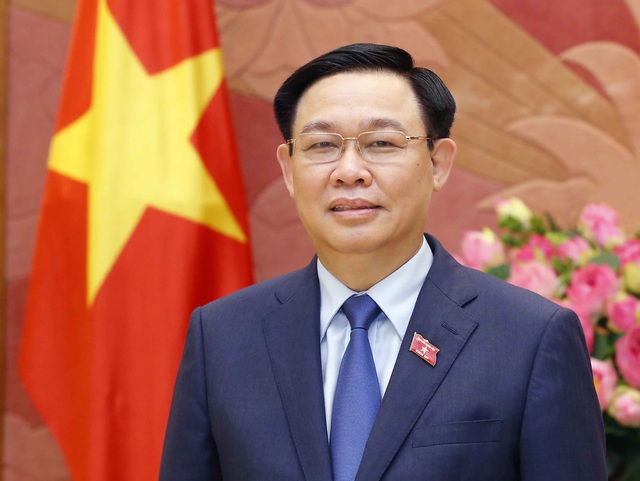 The visits will be made at the invitations of President of the National Assembly of Cuba Esteban Lazo Hernandez, President of the Chamber of Deputies of Argentina Cecilia Moreau and President of the Uruguayan General Assembly and the Senate Beatriz Argimón.
* Viet Nam and Cuba established diplomatic relations on December 2, 1960. Their strong political relationship has created momentum for effective economic and trade cooperation. In 2021, the bilateral trade totaled US$262 million, up 46.6 percent from 2020.
The Viet Nam-Cuba Trade Agreement signed on November 9, 2018 officially took effect on April 1, 2020. Its preferential trade commitments have created favorable conditions for bilateral trade that benefit businesses of both countries. Viet Nam is currently the biggest Asia-Pacific investor in Cuba.
NA Chairman Vuong will be the first foreign leader to visit Cuba after the Cuba's parliamentary elections 2023. The visit will reaffirm that Viet Nam attaches importance to consolidating and strengthening the special friendship and solidarity between the two Parties and nations.
* This year, Viet Nam and Argentina will organize a series of activities to celebrate the 50th anniversary of the diplomatic ties (1973–2023).
Bilateral trade grew from US$875 million in 2011 to US$4.5 billion in 2021. In the first 11 months of 2022, the figure was US$4.52 billion, up 6.9 percent annually.
Currently, Argentina is the third biggest trade partner of Viet Nam in Latin America, while Viet Nam is the largest trade partner of Argentina in Southeast Asia and 6th globally.
The top Vietnamese legislator's upcoming official visit to Argentina aims to promote the friendship and traditional solidarity between the two nation as well as between Viet Nam and countries in Latin America.
This is the first high-ranking visit made by a Vietnamese senior leader to Argentina over the last 13 years.
* The Vietnamese NA Chairman's official visit to Uruguay will be held on the occasion of the 30th anniversary of the establishment of diplomatic relations.
The visit manifests that Viet Nam treasures the relationship and expects to boost economic and trade ties and development cooperation with nations in Latin America, including Uruguay.
This will be Viet Nam's first high-ranking visit to Uruguay since the establishment of diplomatic ties./.