Samsung denies rumor of relocating smartphone production to India
VGP - Samsung has rejected information that it plans to shift part of its smartphone production in Viet Nam to India, said Choi Joo Ho, General Director of Samsung Viet Nam.
March 20, 2023 5:47 PM GMT+7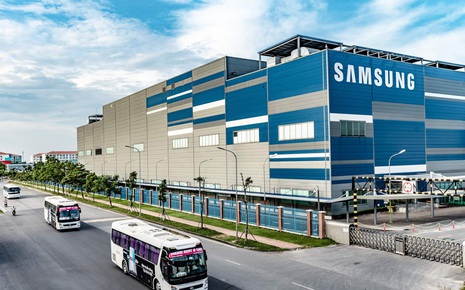 The General Director made the announcement during a recent meeting with lSecretary of Thai Nguyen Provincial Party Committee Nguyen Thanh Hai.
Since Samsung Electronics Viet Nam - Thai Nguyen project, the first of its kind in Viet Nam was ground-broken in March 2013 with an initial investment of US$ 1 billion, Samsung has fulfilled its commitment to expand operation in Viet Nam over the past ten years.
Recently, Samsung poured an additional US$ 1.1 billion to Samsung Electro-Mechanics Viet Nam project in Thai Nguyen, raising the total amount of capital investment to over US$ 7.5 billion in the northern province, the General Director added.
Samsung is preparing for a semiconductor manufacturing test run and might start mass-producing chip transistors at its Electro-Mechanics factory in the Thai Nguyen province this May. Samsung apparently wants its Thai Nguyen facility to be capable of mass producing semiconductor chip grid products from November 2023 onward. In 2023, Samsung in Thai Nguyen targets a growth rate of 5 percent.
He stressed that the recent information about Samsung moving smartphone production line from Viet Nam to India is INCORRECT.
Products manufactured in India are mainly for the domestic market and a small part is exported to African countries, while made-in-Viet Nam products are exported to 128 countries around the world. Hence, the output of the Samsung factories in Viet Nam is not affected by that in India, said the General Director.
The local leader of Thai Nguyen pledged to stand by Samsung on global minimum corporate tax rate and extricate business difficulties here./.