Thai Nguyen: Samsung raises total investment by US$ 920 mln
VGP - Samsung Thai Nguyen has got approval from local authorities to increase investment capital by US$920 million.
February 16, 2022 4:17 PM GMT+7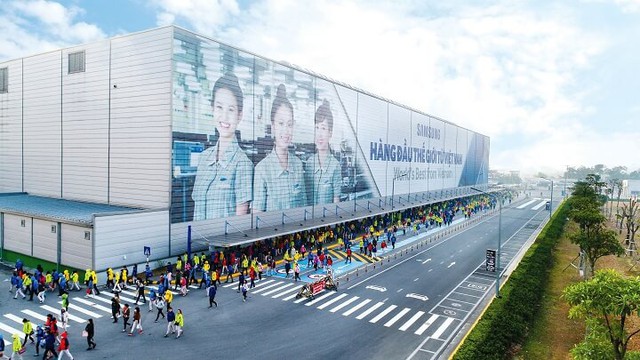 Accordingly, total investment capital for Samsung Electro-Mechanics project will be increased by US$ 920 million, from US$ 1.35 billion to US$ 2.27 billion.

The additional capital will be disbursed within 38 months, targeting to raise production capacity of high density interconnection electronic circuit boards to 73,000m2 per month, 10,000 Camera module products per month, 16,000 lenses per month, and 15,000 wide-angle lens with OIS.
The Samsung Electro – Mechanics got the first investment license in 2013 with an initial capital of US$1.2 billion. The project was expanded seven times to US$1.35 billion in May 2020.
Since coming into operation in February 2015, Samsung Electro – Mechanics contributed to generate ovr 6,580 jobs.
Samsung Viet Nam posted a revenue growth of 14 percent to US$74.2 billion last year, despite Covid-19 impacts.
The company exported US$65.5 billion worth of products, up 16 percent from 2020.
Over 50 percent of Samsung's smartphones are produced in Vietnam, and are exported to 128 countries and territories.
By the end of last year, Samsung had invested US$18 billion into Viet Nam.
It has six factories in the country, located in the northern provinces of Bac Ninh and Thai Nguyen and in Ho Chi Minh City./.