Viet Nam courts int'l investment to build sustainable future
VGP - The UK site internationalbanker.com released an article about Viet Nam's efforts to attract foreign trade and investment to build a sustainable future.
March 18, 2023 3:27 PM GMT+7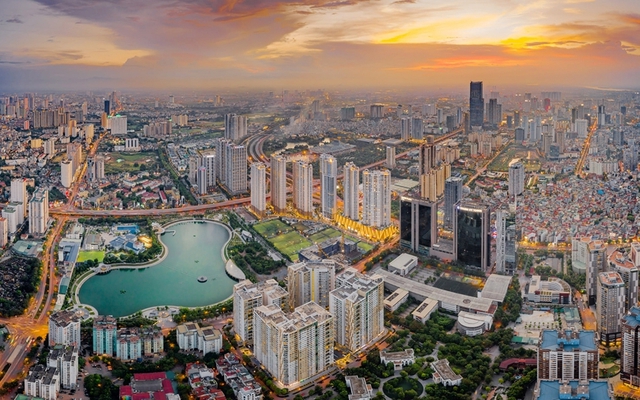 The article noted that one of Viet Nam's key strengths is its young population of almost 100 million. It has exhibited political stability, and the World Bank forecasts Viet Nam to have the fastest growth in Asia-Pacific in 2023.
Building tomorrow's industries on strong foundations
According to internationalbanker.com, ever since the U.S. embargo was lifted in 1994, Viet Nam has developed a particular focus on the pharmaceutical, fast-moving consumer goods (FMCG) and automotive industries.
The country has hosted production facilities for large European pharmaceutical manufacturers such as B. Braun, DKSH, GSK and SANOFI. It is also home to the large-scale manufacturing plants of FMCG giants Unilever and Nestle, as well as Mercedes-Benz – which assembles its AMG sports cars in Ho Chi Minh City.
Indeed, for at least the past five years Thailand has been losing out to Viet Nam when it comes to attracting investment from markets such as Japan, South Korea, China or the U.S.
Viet Nam is looking to shift away from heavy industry and becoming more selective in the sectors it promotes for foreign investment. Building upon its status as a manufacturing hub for global brands, it is orienting itself towards technology, embracing more technical industries.
Nevertheless, the country continues to be a key hub for textile manufacturing, and this industry is likely to remain a major national employer.
Strengthening ties with global trade partners: South Korea, Japan, EU
As manufacturers look to diversify production–many are now embracing the 'China plus one' strategy – the Vietnamese government has made a concerted effort to attract investment through a variety of incentives.
Viet Nam is already well-connected internationally–within ASEAN, it ranks behind only Indonesia and Singapore in terms of international trade relationships.
One of the most promising recent developments has been its strategic partnership with South Korea, which has already brought in nearly US$18 billion in investment from Samsung alone.
Japan is a longstanding trading partner of Viet Nam, and has also been financing many of Viet Nam's large infrastructure projects.
But interest is coming from further afield too. The EU is a major partner for Viet Nam–the country's third largest export market and its fifth largest partner for imports.
Germany is by far Viet Nam's largest European trading partner, accounting for a significant share of its exports to the EU. But Viet Nam also boasts good trading relationships with individual European nations, including the UK.
European companies, attracted by favorable policies and incentives, have shown keen interest in Viet Nam's infrastructure development projects, including its metro lines and potential new international airports.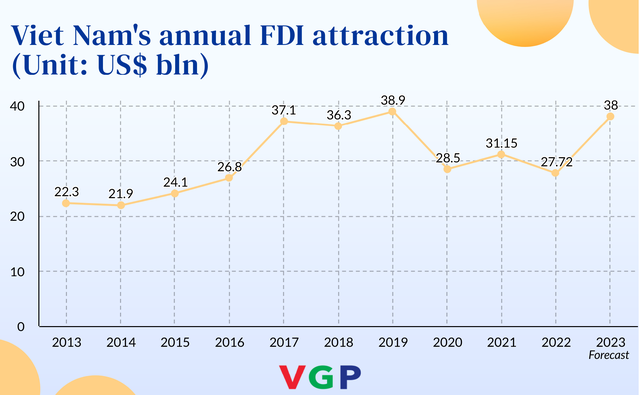 Viet Nam embraces shift to sustainability
Viet Nam is investing in the renewable energy sector as it moves towards its own set of net zero targets. Indeed, Germany-based industrial technology conglomerate Siemens and Danish wind-turbine company Vestas have recently established a presence in the country.
The country has also ramped up its clean energy production, increasing its share of solar power to 11 percent from virtually zero just four years ago.
The challenge–for Viet Nam but also other ASEAN nations–is upgrading and optimizing existing infrastructure. Levelling up the region's infrastructure will be a costly endeavor, and one that will take time.
Of course, international financial institutions will have a crucial role to play in facilitating the shift – not only through financing, but also by leveraging their global networks and extensive technical expertise.
The region's integration into global trade routes, and the global financial system, is therefore crucial. Not only to guarantee that industry flourishes today, but also to enable the transition to new sectors and cleaner energy for tomorrow.
Viet Nam has potential to lure US$38 billion in FDI in 2023
Viet Nam is likely to attract US$36-38 billion in foreign direct investment (FDI) this year, according to the Foreign Investment Agency under the Ministry of Planning and Investment (MPI).
The country granted investment certificates to 261 FDI projects with the total registered capital worth over US$1.76 billion over the last two months of this year, up 42.6 percent in the number of projects and twice as high as a year ago in value.
Earlier, in 2022, the country attracted approximately US$27.72 billion in FDI, equivalent to 89 percent of the figure recorded in the previous year.
However, the disbursement of FDI stood at an estimated US$22.4 billion, up 13.5 percent year on year, making it the highest amount recorded over the past five years. It also indicates a positive sign that businesses are gradually recovering from the COVID-19 pandemic by maintaining and expanding production.