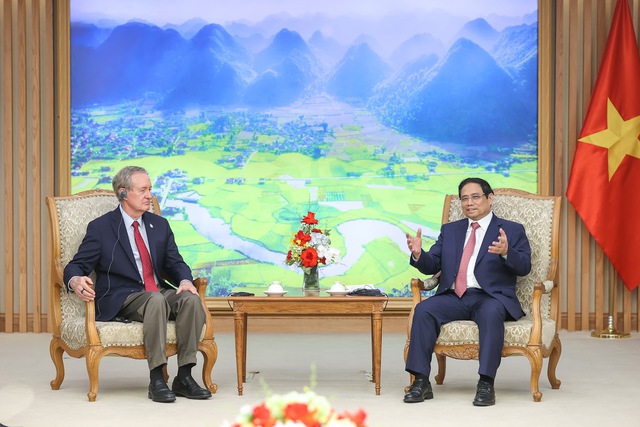 Pham spoke highly of the two sides' maintenance of high-level exchanges, particularly the successful online talks between Party General Secretary Nguyen Phu Trong and U.S. President Joe Biden.
He suggested both sides continue fostering collaboration in fields of economy, trade, investment, science-technology, education-training, innovation, digital transformation and climate change adaption.
The Prime Minister proposed the U.S. Senators advocate the U.S. to open its market and limit anti-dumping investigations and trade remedies against Vietnamese goods, especially agro-aquatic-forestry products.
He recommended the U.S. Congress allocate resources for Viet Nam to overcome the war's aftermath and create favorable conditions for Vietnamese community in the country.
U.S. Senators voiced their support for a strong, independent, self-reliant and prosperous Viet Nam, asserting the U.S. respects independence, sovereignty and political institutions of the Southeast Asian country.
They vowed to do their outmost to strengthen the bilateral relations more substantively and effectively, backing the implementation of bilateral and multi-lateral trade agreements the two nations have joined.
The U.S. legislators affirmed they back the principled stance of Viet Nam and ASEAN on the East Sea issue, emphasizing the need to maintain peace, stability, freedom, security and safety of aviation and navigation in the East Sea.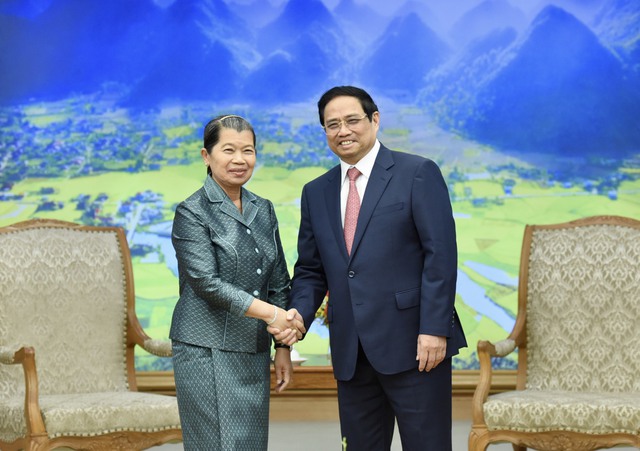 The same day, Prime Minister Pham had a meeting with Cambodian Deputy PM, Minister of the National Assembly-Senate Relations and Inspection and Chairwoman of the Cambodia-Viet Nam Friendship Association Samdech Kittisangahapundit Men Sam An.
Pham expected that the two countries would bolster their bilateral ties, especially in trade, investment, tourism, human resources training, people-to-people exchange, build a border of peace and friendship and development, and enhance transport connectivity.
The Prime Minister hailed both sides' signing of a new Memorandum of Understanding on inspection between the two nations, adding that the Vietnamese Government always facilitates stronger bilateral cooperation in inspection, settlement of complaints and denunciations, and corruption fight.
The host suggested the two countries' relevant agencies work closely together to connect Phnom Penh–Bavet expressway with Ho Chi Minh City–Moc Bai expressway.
Both sides expressed their delight on the fruitful development in the bilateral relations, remarkably achievements of the Viet Nam-Cambodia, Cambodia-Viet Nam Friendship Year 2022.
They said that the two nations always treasure and give the highest priority to maintaining, upholding and fostering their good neighbors, traditional friendship and comprehensive, sustainable and long-term cooperation./.