Only 40% of int'l air routes resumed
VGP - Only 40 percent of international air routes have been resumed in comparison with the pre-pandemic period, said head of the Civil Aviation Authority of Viet Nam Dinh Viet Thang.
July 30, 2022 10:10 AM GMT+7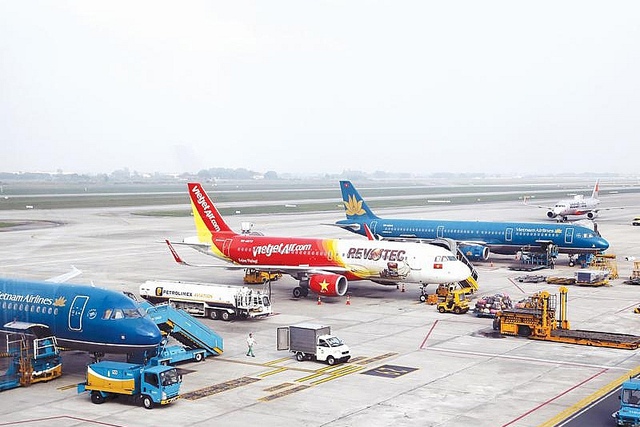 However, up to 80 percent of domestic flights have been restored so far, he said.
Vietnamese airports handled nearly 12 million passengers in July, including 10.6 million domestic travellers, up over 40 percent and 1.3 million foreign arrivals, down 65 percent compared to the same period in 2019.
The amount of cargo handled at the airports dropped by 9.3 percent to 119,000 tons, Dinh added.
Viet Nam has welcomed 954,600 foreign visitors so far this year, 10 times higher than the same period last year, according to the General Statistics Office (GSO).
In July alone, the country received 352,600 foreign arrivals, up 49 percent over the previous month and 47.2 times higher than the figure recorded last year, after Viet Nam fully reopened its tourism sector and resumed international air routes.
The number of international tourists in the January-July period fell by 90.3 percent compared to the same period in 2019.
In the period, revenue generated from tourism hit VND11.9 trillion (US$509.85 million)./.