JPMorgan: 65% of world's AirPods production to be located in Viet Nam in 2025
VGP - JPMorgan analyst Gokul Hariharan predicted that 20 percent of iPad, 5 percent of MacBook, 20 percent of Apple Watch and 65 percent of AirPods production to be located in Viet Nam by 2025.
September 27, 2022 6:45 PM GMT+7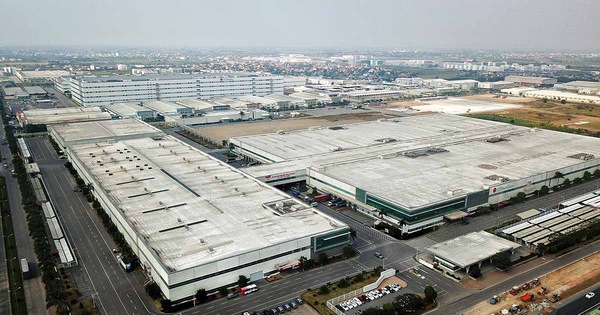 Viet Nam is emerging as the production hub for components (camera modules) and electronic manufacturing services (EMS) of smaller-volume products (Apple Watch, Mac, iPads) and is already a major destination for AirPods manufacturing, the analyst said.
Apple CEO Tim Cook said Viet Nam is one of four emerging markets for the tech giant that have contributed to the company's success in the second quarter of 2022.
Major retail systems in Viet Nam have recorded that iPhone is an item that brings in the largest revenues.
Earlier in August this year, Nikkei Asia announced that Apple is in talks to make Apple Watches and MacBooks in Viet Nam for the first time, marking a further win for the Southeast Asian country as the U.S. tech giant looks to diversify production away from China.
Apple suppliers Luxshare Precision Industry and Foxconn have started test production of the Apple Watch in northern Viet Nam with the aim of producing the device outside of China for the very first time, told Nikkei Asia.
Viet Nam is already Apple's most important production hub outside of China, producing a wide range of flagship products for the American company, including iPad tablets and AirPods earphones.
Apple's diversification to Viet Nam started with AirPods, which went into mass production there in 2020.
The number of Apple suppliers with facilities in the country has increased to at least 22 from 14 in 2018, according to Nikkei Asia's analysis of Apple's latest available suppliers list and interviews with sources.
Many other major electronics manufacturers like Google, Dell and Amazon have also set up production in Viet Nam to diversify, Nikkei Asia previously reported.