IFC assists Vietnamese SMEs in expanding access to finance
VGP - The International Finance Corporation (IFC) has teamed up with Saigon-Ha Noi Commercial Joint Stock Bank (SHB) in expanding access to finance for small and medium enterprises (SMEs), especially women-owned businesses.
March 21, 2023 4:50 PM GMT+7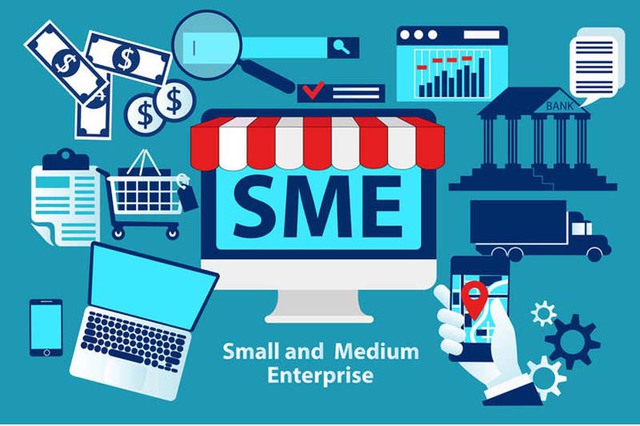 Under a new deal, IFC is providing a US$40 million loan-the first phase of an overall planned US$120 million financing package, to help the bank provide more support for local enterprises and boost their participation in the global supply chain.
More than one third of the funding will be exclusively channeled to women-owned SMEs, with support from the Women Entrepreneurs Opportunity Facility (WEOF) and the Women Entrepreneurs Finance Initiative (We-Fi) through a performance-based incentive, which encourages financial institutions to provide financing to women-owned small businesses.
IFC's investment is expected to help SHB more than double the number of SME loans as well as the outstanding loan volume for women-owned businesses by 2025.
While SMEs are critical to Viet Nam's economy, generating 40 percent of GDP and 50 percent of jobs, they are having difficulty accessing finance, with about 62 percent of total SME financing needs unmet. An IFC study estimates Viet Nam's financing gap for SMEs is around US$21.7 billion.
Notably, about one fifth of the financing package will be on-lent to SMEs participating in supply chains. This complements IFC's ongoing advisory support to help SHB scale up its supply chain finance business–a new segment in the local market which offers efficient and lower-cost financing solutions to suppliers participating in supply chains.
It's vital that smaller businesses and especially those owned by women, are supported and able to access the funding they need to grow and expand their businesses, said Thomas Jacobs, IFC Country Manager for Viet Nam, Cambodia and Lao PDR.
"Our new partnership with SHB will help the bank strengthen its core business of serving smaller enterprises and allow those businesses to benefit from financing to link in with global supply chains, a move that will ultimately contribute to economic growth and job creation in Viet Nam", he added.
IFC is also working with international lenders to mobilize a US$50 million financing package to further improve SHB's capacity in SME lending.
A US$75 million trade guarantee line under the IFC's Global Trade Finance Program (GTFP) is expected to be provided to SHB in the coming months. IFC will also advise SHB to improve its risk management and environmental, social and governance (ESG) standards.
IFC, a member of the World Bank Group, is the largest global development institution with a focus on the private sector in emerging markets.