Recovery of tourism leverages Viet Nam's economic growth: AmCham Chairman
VGP - The recovery of tourism is regarded as a leverage to help Viet Nam's economy make a strong rebound after the COVID-19 pandemic.
April 08, 2023 8:03 PM GMT+7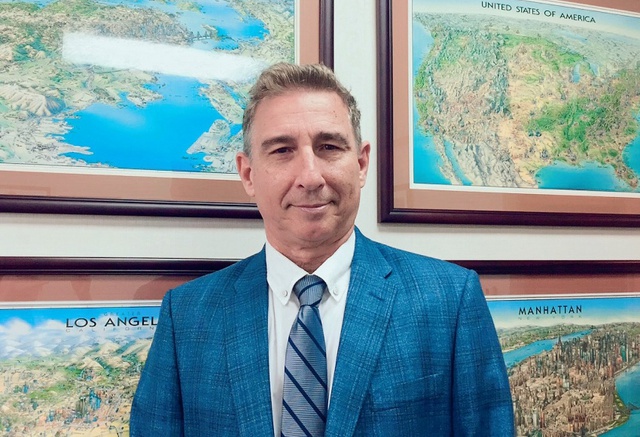 According to Chairman of the American Chamber of Commerce in Viet Nam (AmCham) cum Chair of the AmCham Ha Noi Board of Governors John Rockhold, in the first quarter of this year, Viet Nam faced a lot of challenges such as high inflation and a significant drop in orders from its largest trade partners such as Europe, China and the U.S.
Viet Nam has set a 6.5 percent GDP growth rate target for 2023. The figure is lower than the growth in 2022 (8.02 percent) but it is higher and more stable compared to the rest of the world.
The Vietnamese Government has exerted extra efforts and managed to keep fuel prices low, curb inflation and contain the COVID-19 pandemic in order to return to normalcy, he noted.
In the first three months of this year, tourism is a spotlight in the country's economic recovery, with the Southeast Asian country welcoming 2.7 million foreign arrivals, 29.7 times higher than that of the same period last year.
Remarkably, the re-opening of China, Viet Nam's biggest source of foreign arrivals with 5.5 million arrivals in 2019, is expected to create a "strong push" for the Southeast Asian nation's tourism growth, in particular, and its economy, in general.
Regarding the country's export orientations in the upcoming months of 2023 and beyond, John Rockhold said that farm product exports remain Viet Nam's advantages, particularly key export items such as seafood, shrimps and fruits.
In addition, textile and footwear exports have also shown initial signs of recovery, he added.
Before the world economy bouncing back, Viet Nam should carry out measures to boost the development of high-tech areas, which are considered as a driving force and a "nucleus" of its socio-economic development.
The AmCham Chairman expressed his hope that in the second half of 2023, the world economy improving, big infrastructure projects moving forward and increasing agro-aquatic-forestry exports will help the nation reach the GDP growth target of 6.5 percent.
Promoting green economy: Core strategy to lure new-generation FDI
John Rockhold hailed the Vietnamese Government's focus on infrastructure projects, including upgrading ports and roads and increasing energy supply. This will attract a lot of foreign direct investment (FDI) into the country.
The country needs US$146 billion for clean-green energy development from now to 2030, most of which come from FDI, he said, suggesting Viet Nam improve the efficiency of investment projects, including FDI ones, towards green economy and green growth.
The Government has issued a number of mechanisms and policies to boost the development of renewable energy in the direction of a sustainable and green economy and in line with international commitments, the AmCham Chairman emphasized.
In the 2023 Viet Nam Business Forum held in March, the Government has listened to solutions and recommendations from foreign investors, including AmCham.
Especially, the Government has determined to reducing expenditures and creating the most favorable conditions for businesses to contribute to green economy alongside sustainable growth.
To lure more FDI in the time ahead, it is important that local authorities should understand what foreign investors need, especially in terms of clean-green energy resource.
John Rockhold recommended that Viet Nam should develop green economic zones and industrial parks, transition waste and water treatment toward circular economy and construct more green buildings.
The Vietnamese government has acted quickly to allow these economic zones and industrial parks to set up their own renewable and green energy programs so that they can attract new-generation FDI.
Furthermore, a "green transition" in the labor market is needed, stressed the AmCham Chairman, adding that laborers should be equipped with techniques in fields of green technologies and solar, wind and battery techniques.
Recently, Prime Minister Pham Minh Chinh has directed to launch a pilot program to develop a mechanism for a direct power purchase, including the independent power producers (IPPs), which will make a big difference and attract foreign investors to invest in electricity in the country, stated John Rockhold.