Gov't approves Thai Nguyen provincial master planning
VGP - By 2025, the northern province of Thai Nguyen will become a modern-oriented and smart industrial and economic center in the northern region and Ha Noi Capital Region.
March 16, 2023 7:56 PM GMT+7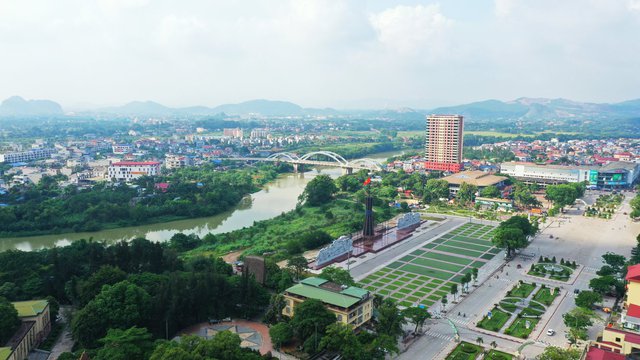 Deputy Prime Minister Tran Hong Ha has signed a Decision on approving Thai Nguyen provincial master planning for 2021-2030, with a vision to 2050.
The planning aims to promote all potentials, advantages, and resources to bring Thai Nguyen to a fast, comprehensive, and sustainable development path.
The province, covering an area of 352,196 hectares, has nine administrative units including three cities (Thai Nguyen, Song Cong and Pho Yen) and six districts (Dinh Hoa, Vo Nhai, Phu Luong, Dong Hy, Dai Tu and Phu Binh).
By 2030, the locality will be developed into a high-level electronics and mechanical manufacturing center; as well as a center for education, research, high-tech application, tourism and digital transformation in the Northern Midland and Mountainous Region.

Besides, Thai Nguyen will become a crucial growth pole in the economic development process of the Northern Midland and Mountainous Region and Ha Noi Capital Region.
Thai Nguyen eyes over 8% GRDP growth per year
Thai Nguyen strives to build synchronous and modern infrastructures which are linked with the national and regional transport infrastructures to create breakthroughs, contributing to the locality's socio-economic development.
The province targets to upgrade power supply, water supply, irrigation systems; promote the development of industrial parks, industrial clusters, urban and residential areas; develop information and communications and digital infrastructures; and build eco-tourism areas.
During the 2021-2030 phase, the locality's GRDP will reach 8-8.5 percent each year while the economic scale is estimated at US$13.5 billion.
The GRDP per capita is projected to increase to US$8,900 by the end of this decade.
The total social investment capital is estimated to reach US$45 billion in the 2021-2030 period.
Regarding economic structure, the industry-construction sector will make up 60 percent while the service and aro-forestry-aquatic sector will account for 32.8 percent and 7.2 percent, respectively.
By 2050, Thai Nguyen will become a centrally-run, green and smart city and a modern industrial center of the Ha Noi Capital Region.