Foreign arrivals to Viet Nam surpass whole-year target
VGP - Around 8.9 million foreign tourists travelled to Viet Nam over the last nine months of this year, a 4.7-fold increase compared to the same period last year, according to the General Statistics Office (GSO).
September 30, 2023 2:59 PM GMT+7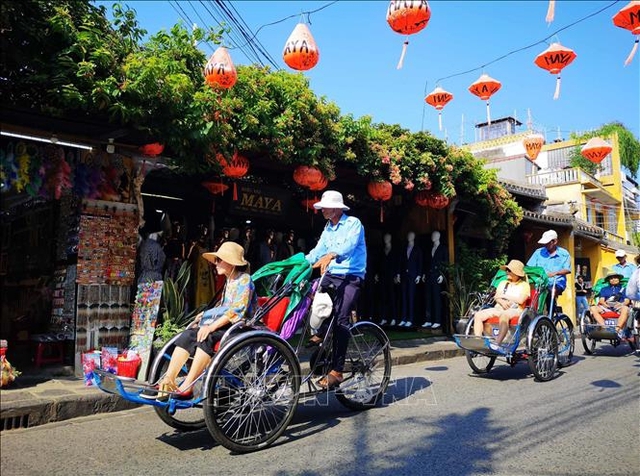 The figure exceeded the target of eight million for the whole year, however, it was equal to 69 percent of the leve in the same period of 2019 before the COVID-19 pandemic broke out.
Out of the 8.9 million tourists, 7.8 million arrived in Viet Nam by air (87.5 per cent), one million by road (11.8 per cent), and 64,000 by sea (0.7 per cent).
The majority of foreign arrivals were from Asia (6.85 million), followed by Europe (1.015 million), Americas (682,800), Oceania (311,100), and Africa (20,400).
In September alone, the Southeast Asian country welcomed more than 1 million foreign visitors, down 13.4 percent month-on-month.
Revenue from accommodation and catering services in this period rose by 16 percent, and earnings from travel and tourism services surged by 47.7 percent year-on-year.
Hoang Nhan Chinh, secretariat director of the Viet Nam Tourism Advisory Board, said Viet Nam's tourism industry has been given a strong boost thanks to the Government's relaxation of visa policies.
By the end of the year, Viet Nam can welcome 12-13 million international visitors, or even more, he added.
The peak season of international tourism season typically lasts from September until April next year as Western tourists flock to Viet Nam for a winter holiday break.
Starting from August 15, Viet Nam accepted e-visa registration from citizens from all countries and territories, with the visa valid for multiple entries and for 90 days.
In addition to grating e-visas to all countries, the government also extended the duration of stays in Viet Nam from 15 to 45 days for citizens of 13 countries unilaterally exempted from visas./.