Curtains down on Para Games, see you in Cambodia
VGP — Curtains came down on the ASEAN Para Games in Surakarta, Indonesia, marking the end of the 11th edition on August 6.
August 07, 2022 5:19 PM GMT+7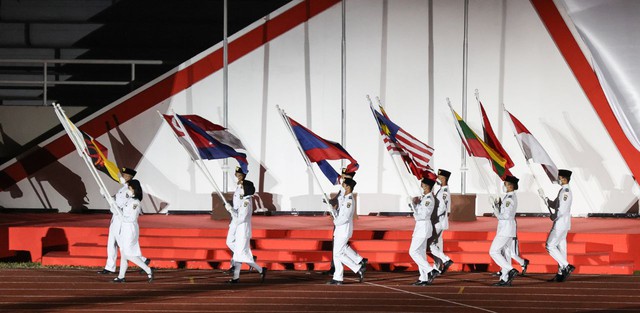 Over 2,300 participants from 11 Southeast Asian countries were treated to an amazing evening of cultural dances and soulful songs performed by famed artists such as the visually impaired piano prodigy Allafta Hirzi Sodiq, Andien, Yovie & Nuno and Yura Yunita.

President of Indonesia Joko Widodo attended to ceremony and appreciated athletes' effort and success.
"Indonesia is very proud to be the host of the 2022 ASEAN Para Games. We have learnt that difficulty is not an obstacle," he was quoted as saying on thehomeground.asia.
"With commitment and hard work, it has enabled us to achieve a great performance. The solidarity shown by the para athletes across Southeast Asia showcases the strength of ASEAN," he remarked.
Indonesia stepped forward to host the games after the COVID-19 pandemic resulted in the cancellation of both the 2019 Games in the Philippines and 2021 in Viet Nam.
Also in attendance were the First Lady of Indonesia Iriana Jokowi, Indonesian ASEAN Para Games Organising Committee head Gibran Rakabuming Raka and ASEAN Para Sports Federation President Gen Osoth Bhavilai.
The ASEAN Para Sports Federation flag was then lowered and handed to Cambodia, the host nation of the 12th Games.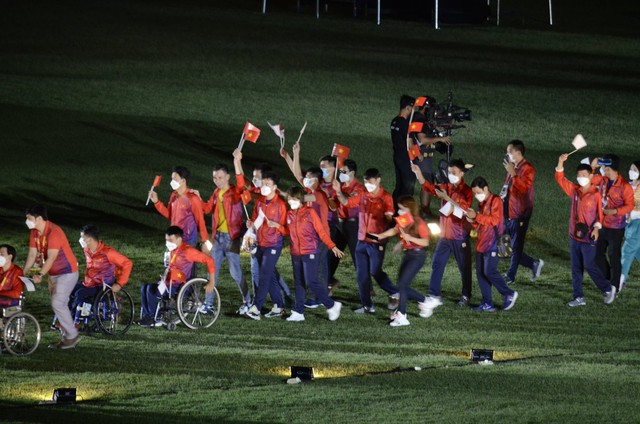 Cambodia will host the regional Games for the first time in history from June 3-9 in Phnom Penh.
Their artists brought a performance of cultural dance and song to the centre stage and gave audiences a special taste of what lies in store in Cambodia in 2023.
Throughout seven epic days of competition, Indonesia proved their power with 177 golds to top the medal tally.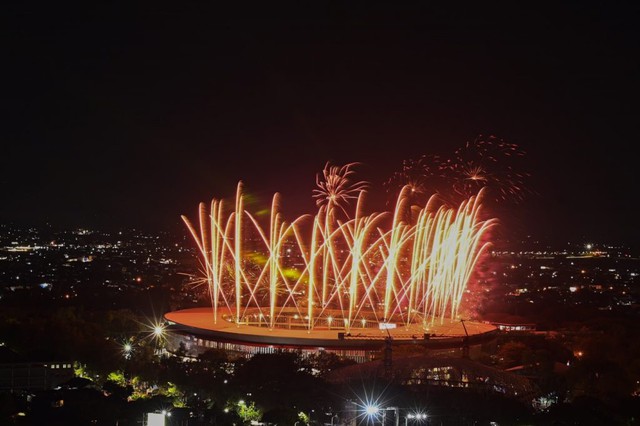 Thailand followed with 113 golds.
Viet Nam finished third, ended an unforgettable tournament with 65 golds and 16 records, the best result since 2003 when the country hosted the Games for the first time.
Nguyen Hong Minh, head of Viet Nam Team said result of Viet Nam at the 11th Para Games was good in both term of quality and quantity.
He said among athletes, swimmers and powerlifters were outstanding with not only titles but also 16 records.
He said athletes should receive more support to maintain their top three position in the next Games in Cambodia./.