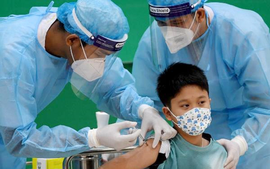 Policies
14/04/2022 15:51
VGP - The Government has agreed with the proposal of the Ministry of Health on receiving COVID-19 vaccine donations for children aged 5-11 from other nations and international organizations.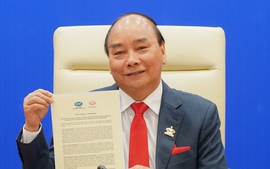 Politics
20/11/2020 22:45
VGP - Prime Minister Nguyen Xuan Phuc delivered his remarks at the 27th Asia-Pacific Economic Cooperation (APEC) Economic Leaders' Meeting held virtually on November 20.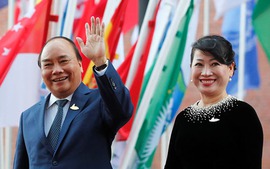 Government in action
19/11/2020 11:54
VGP – PM Nguyen Xuan Phuc will attend the G20 Leaders' Summit on November 21-22 at the invitation of Saudi Arabian King Salman bin Abdulaziz Al Saud, the Ministry of Foreign Affairs said Thursday.
}