British International Investment supports Southeast Asia in green energy transition
VGP - British International Investment (BII), the UK's development finance institution and impact investor, announced a US$15 million commitment to the SUSI Asia Energy Transition Fund (SAETF) to support green energy transition in Southeast Asia, including Viet Nam.
May 23, 2023 10:46 AM GMT+7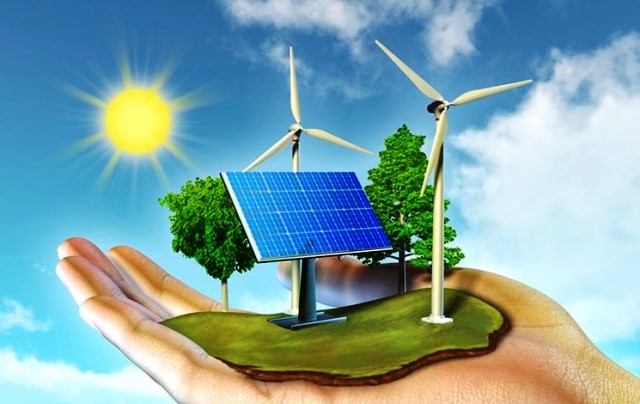 This is BII's first commitment in Southeast Asia following its plan to re-enter the region and provide the investment capital needed to boost clean and sustainable economic growth and support the region's green energy transition.
With this commitment, BII joins other development finance institutions, including AIIB, FMO, Swedfund, Norfund, and OeEB, as well as private investors in backing SAETF.
The investment marks the start of realizing BII's ambitions to invest up to £500 million of climate finance in the Indo-Pacific region and forms part of its overall goal to target 30 per cent of total new commitments to climate finance.
SAETF targets infrastructure investments across the energy transition spectrum, including renewable energy, energy efficiency, and energy storage projects, and focuses on emerging economies in Southeast Asia.
The Fund will contribute to global climate mitigation goals and the Paris Agreement by financing clean energy solutions, increasing the supply of reliable and affordable electricity for businesses and consumers, and enabling access to clean energy solutions in underserved areas.
Southeast Asia has been one of the fastest growing regions in the world. While the countries are in various stages of development, almost all their economies have more than doubled in size since 2000.
This means that energy demand in the region has increased on average by around three per cent a year over the past two decades.
Viet Nam in particular has seen a massive spike in electricity demand as it has become a manufacturing hub in recent years. To address the growing energy demand and further reduce dependence on fossil fuel generation, Viet Nam has committed to reaching net zero emissions by 2050.
The region's overall sustainability ambitions require at least US$200 billion of energy sector investment by 2030, of which over three quarters need to be channeled into clean energy.
Consequently, BII's investment is also aimed at attracting further commercial investors to unleash climate finance opportunities and support green, resilient economic growth in the region.
This is a great step towards the UK's support on Viet Nam's Just Energy Transition Partnership which was launched in December 2022 and targets to mobilize finance to support Viet Nam to achieve its sustainability ambition.
With SUSI Partners, SAETF enlists the expertise of a specialized investment manager with a proven track record of investing globally across the energy transition infrastructure spectrum.
More recently, they announced an investment in Asia Clean Capital Viet Nam, a solar developer for commercial and industrial customers in Viet Nam. It reiterates the renewed approach to investing in climate finance in Viet Nam as one of BII's priority markets in the Indo-Pacific region.
Iain Frew, British Ambassador to Viet Nam expressed his delight to see British International Investment taking concrete action in supporting the Indo-Pacific region with a focus on climate finance.
Investments such as this demonstrate the UK's strong commitment to helping Viet Nam exploit its great clean energy potential and lead transformative, sustainable economic growth, he shared./.