Energy transition is key to realize climate commitments
VGP - Energy transition is a key factor for Viet Nam to materialize the goal of achieving zero emmissions by 2050 that it committed at COP26 last year, said Minister of Natural Resources and Environment Tran Hong Ha.
November 07, 2022 5:45 PM GMT+7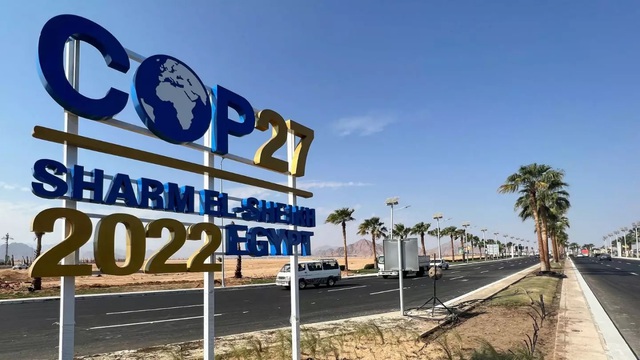 Minister Tran Hong Ha had a working session on November 6 with President for COP26 Alok Sharma, who represents the UK, the EU and the Group of Seven (G7) on the sidelines of the United Nations Framework Convention on Climate Change (COP27).
Viet Nam said Tran is still facing many difficulties as it is home to a lot of coal-fired power plants built a long time ago. The development of renewable energies must go in pair with ensuring energy security, said the minister.
He took the occasion to call upon the UK, the EU and G7 countries to support the transfer of advanced technologies related to wind and solar power to Viet Nam to help the country successfully implement energy transition, ensuring affordable prices for everyone.
Alok Sharma welcomed Viet Nam's strong commitments to energy transition of reducing greenhouse gas emissions, agreeing to continue the negotiations to come to an agreement harmoniously ensuring both sides' interests.
Minister Tran is leading a Vietnamese delegation to attend the COP27 which was opened in Sharm El-Sheikh, Egypt, on Sunday.
Viet Nam is committed to combating climate change and is ready to cooperate with the international community in delivering on shared commitments.
In addition to attracting green investment, over the past year, Viet Nam has actively promoted the implementation of its net-zero commitments at COP26 by establishing a Steering Committee for the implementation of commitments at COP 26, headed by the Prime Minister.
The Prime Minister also approved a program on tasks and solutions to implement Viet Nam's commitments and many other important national strategic plans.
Especially, one year after the COP26, Viet Nam-based first green carbon neutral factory was groundbroken by Lego Group in Binh Duong province./.