Beautiful 'Dream' at HCM City's Ao Dai Festival
VGP – Designer Do Trinh Hoai Nam's glittering 'Dream' collection has made strong impression at the ongoing HCM City's Ao Dai Festival.
March 16, 2022 10:48 AM GMT+7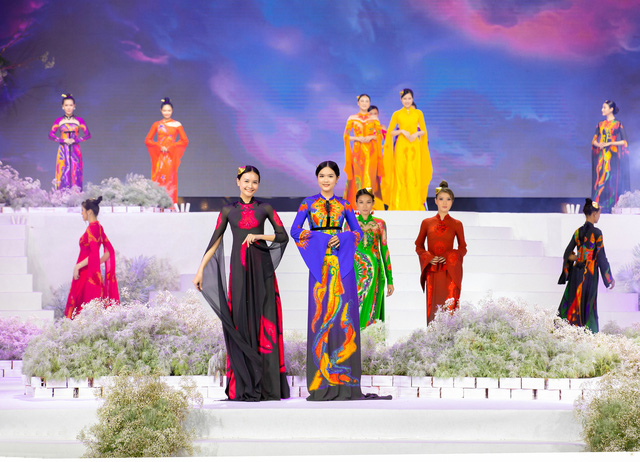 The eighth fair features numerous designs of traditional long dress of national famous designers and the participation of hundreds of models and celebrities.

The event, which will last until April 15, aims to introduce the beauty and convenience of ao dai, making it familiar costumes of people in contribution to preserving the nation's cultural identity and promoting the image of the country and Vietnamese people.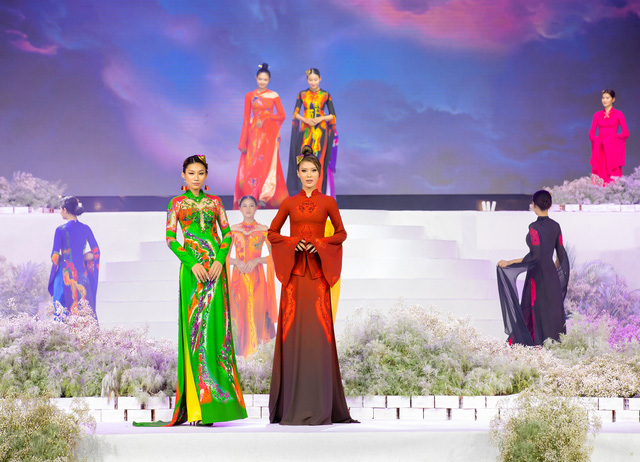 The festival has a great significance for the city that has gradually returned to the new normal state while the economy is recovering. It affirms the city government's determination to recover and develop the economy after the COVID-19 pandemic, introducing to local and international visitors images of a modern and vivid city, towards the building of an exciting tourism city in Asia.
Introducing ao dai to the world
Designer Do Trinh Hoai Nam's 'Dream' was one of 15 collections, which were divided into four major themes of Origin, Sublimation, Integration and My Beloved City, introduced in the festival's opening ceremony.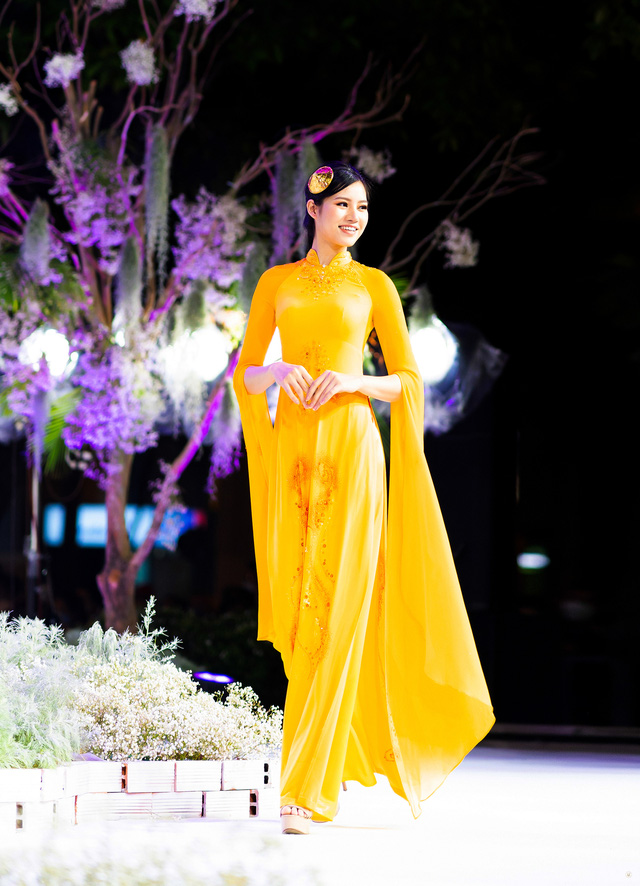 Inspired of the unique characteristics of Bat Trang ceramics, Nam drew beautiful and colourful pictures on his designs.
With the main tones of yellow, blue, orange, his "Dream" Ao Dai Collection creates a fresh and vibrant image for the festive outfits for Spring-Summer.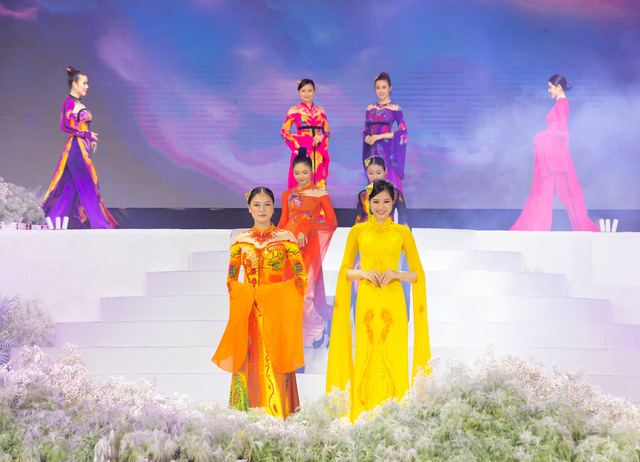 Typically, all of the designs are made by artisans from renowned traditional craft villages in Thuong Tin, Chuong My and My Duc districts in Ha Noi.
Artisans have worked from six months to a year to complete ao dai designs that are not just garment products but works of art.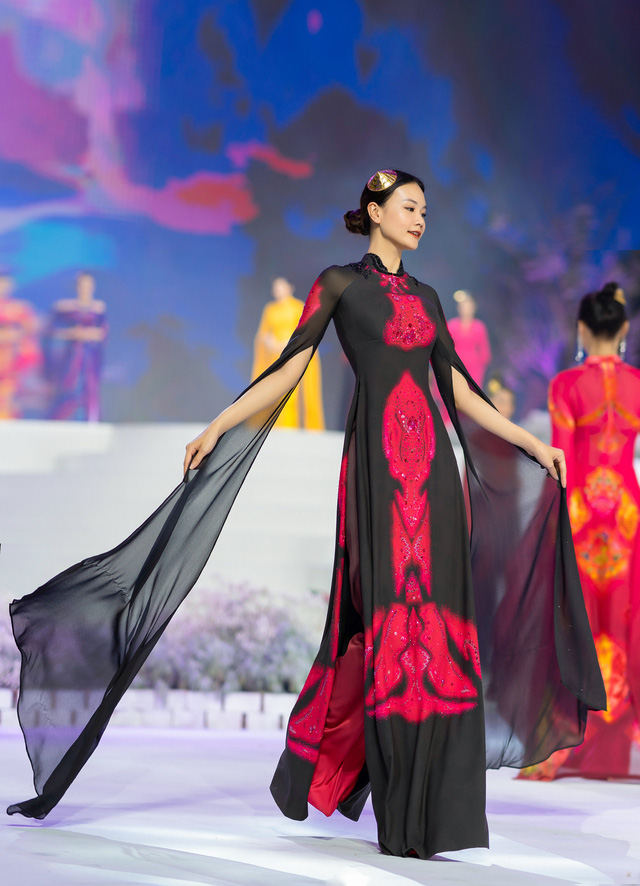 Outstanding designed ao dai
Do Trinh Hoai Nam has been considered one of leading ao dai designers in Viet Nam with his pioneering position in creating the long dress trends.
He, on the other hand, also has made his own typical designs that are mixed with tradition and in tune with world fashion trends.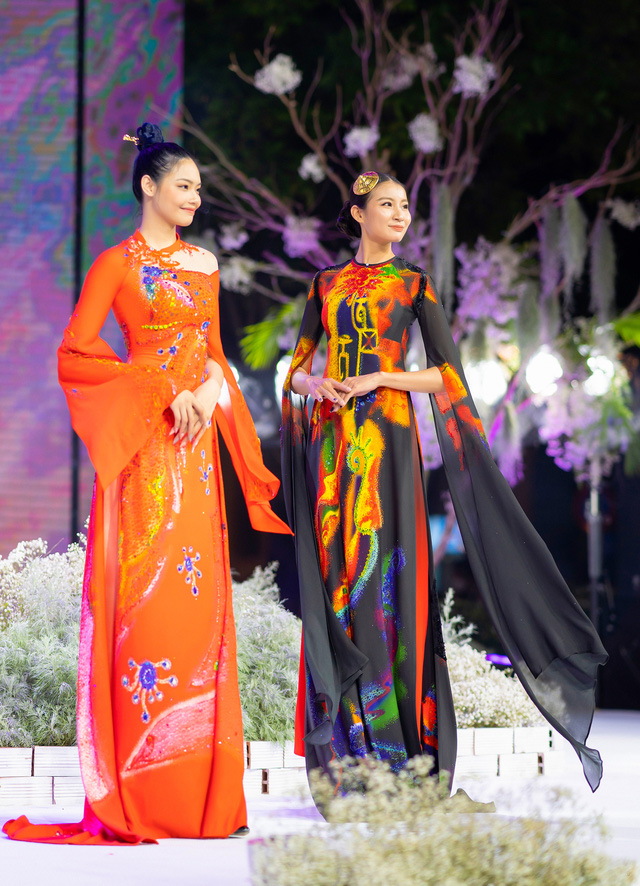 Ao dai designs in the collection 'Dream' are made of silk and velvet decorated with handcrafted velvet beads to make up 'gem paintings' on the dresses. Ceramic patterns in combination with his top-notch hand embroidery techniques have made Do Trinh Hoai Nam's ao dai glittering and shining.
The COVID-19 pandemic has forced many culture and lifestyle event delayed or canceled in almost two years.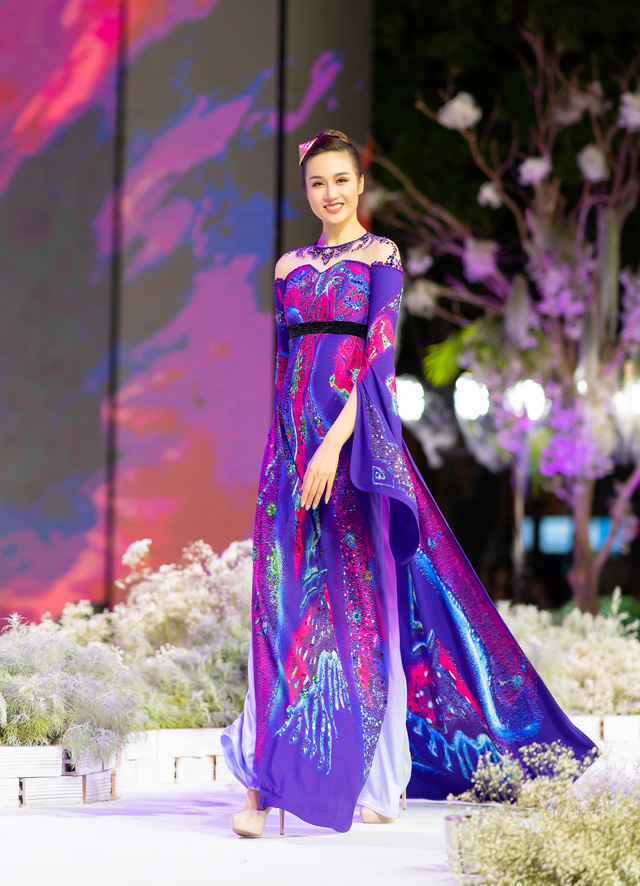 However, designer Do Trinh Hoai Nam did not rest. It was time that he focused totally on designing.
His colourful and joyful ao dai dresses convey positive messages about a peaceful, happy and healthy life and hope of a win over the pandemic.
Ao dai -- Viet Nam's soul
It is said that wherever Vietnamese people are there will have ao dai which represents Vietnamese soul and pride.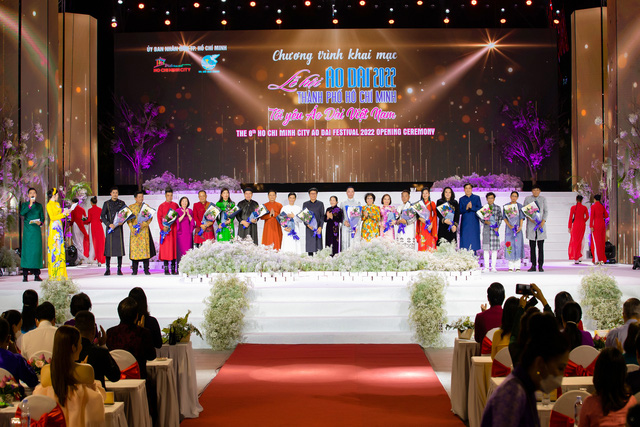 The traditional dress has also made up name of designer Do Trinh Hoai Nam who has been familiar face in local and international catwalk with his typical and unique ao dai collections.
Last November, designer Do Trinh Hoai Nam introduced a big collection of ao dai in the US. Earlier, he also took part in many fashion weeks in Paris and New York where ao dai were showed off by international models and received remarkable feedbacks.

As president of the Viet Nam Ao Dai Club, designer Do Trinh Hoai Nam understood that his mission is not only to preserve the national beauty symbol abut also to bring ao dai to the world./.