Air passenger volume up 20% in 9 months
VGP - Airports across Viet Nam handled 89 million passengers over the last nine months of this year, an increase of 20 percent over the same period last year, according to the Civil Aviation Authority of Viet Nam (CAAV).
September 26, 2023 6:21 PM GMT+7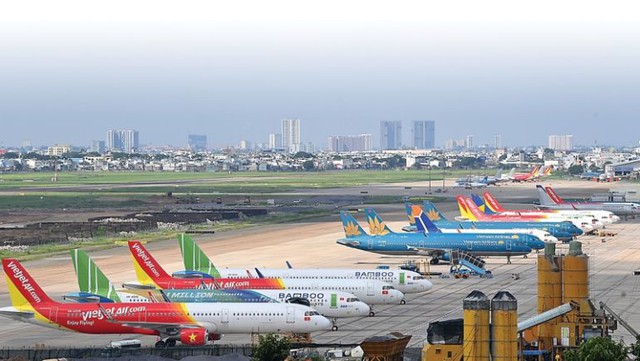 Of the figure, the international passenger volume increased by 266.8 percent, reaching 23.7 million while domestic passengers decreased by 3.6 percent to 65.2 million.
Domestic airlines transported 44.1 million passengers, up 20.3 percent over the same period last year, of whom 11.5 million were international passengers, up 300.2 percent.
Inbound tourism has experienced a strong recovery, mainly from traditional markets (except China and Russia) and new markets in the Central Asia such as Kazakhstan, Uzbekistan, and Turkmenistan, said a representative of the CAAV.
Currently, 64 foreign airlines and five Vietnamese airlines are operating 169 international air routes connecting major cities in the country, such as Ha Noi, Da Nang, Ho Chi Minh City, Cam Ranh, Phu Quoc, Da Lat and Hue with 28 countries and territories in the North America, Europe, the Middle East, Asia and Africa.
During January-September, the ten largest markets were South Korea, Thailand, Taiwan (China), Japan, China, Singapore, Malaysia, Hong Kong (China), Australia and India.
Five Vietnamese airlines are operating 67 routes connecting Ha Noi, Ho Chi Minh City, and Da Nang with 19 other local airports, with over 650 flights per day.
In the first nine months of this year, only 762,00 tons of goods were transported by air, about 18 percent lower than the same period last year.
The CAAV predicts that Viet Nam's airports will receive 76.3 million passengers by the end of this year./.