Which region has highest number of enterprises?
VGP - As of December 31, 2020, the Southeast region was home to 281,000 enterprises, accounting for 41.1 percent of the country's total.
August 09, 2022 1:59 PM GMT+7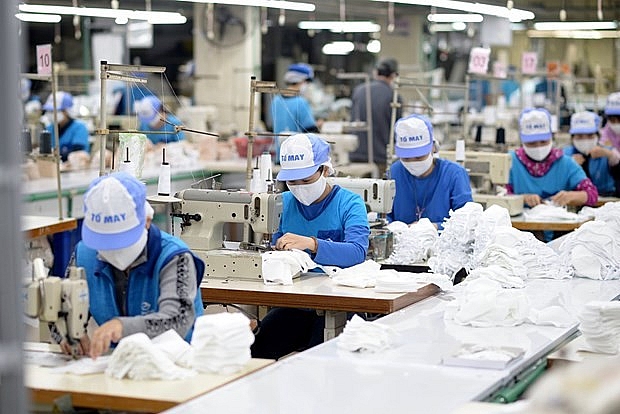 The region attracted 5.4 million laborers, making up 36.6 percent of the total number of laborers in the country, according to the 2021 Economic Census released by the General Statistics Office.
The Southeast region includes Ho Chi Minh City - Viet Nam's economic locomotive - and five provinces namely Binh Phuoc, Tay Ninh, Dong Nai, BInh Duong, and Ba Ria-Vung Tau.
The Red River Delta was the nation's second largest economic region with 216,800 firms and 4.9 million laborers, accounting for 31.7 percent and 33.2 percent, respectively.
It was followed by the North Central Coast, Mekong Delta, Northern Midlands and Mountains and Central Highlands with 89,200, 50,900, 28,100 and 17,900 enterprises, respectively.
The southern metropolis Ho Chi Minh City and the capital city of Ha Noi remained the largest economic centers of Viet Nam, taking the lead in the numbers of enterprises and laborers.
The non-state sector had 660,100 businesses in 2020, accounting for 96.4 percent of Viet Nam's total, up 35.1 percent from 2016. The sector created jobs for 8.6 million workers, or 58.6 percent of the country's workforce, up 0.4 percent against 2016 figure.
There were 22,200 foreign direct investment (FDI) firms operating in the country in 2020, accounting for 3.3 percent of the total and soaring by 58.8 percent against 2016.
They employed 5.1 million workers, 34.6 percent of the workforce and a growth of 22.5 percent from 2016.
As many as 1,963 State-owned enterprises were recorded, down 26.3 percent compared to 2016 and making up 0.3 percent.