Vietnamese agencies elected to ESCAP organizations' governing councils
VGP - Two Vietnamese agencies were elected to two the United Nations Economic and Social Commission for Asia and the Pacific (ESCAP) organizations' governing councils on May 25.
May 26, 2022 11:46 AM GMT+7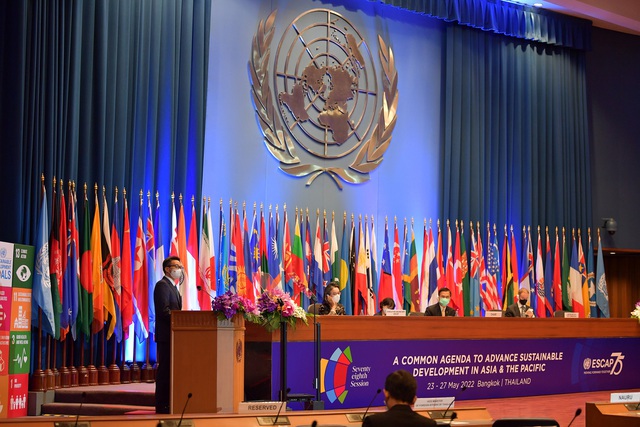 The General Statistics Office (GSO) of Viet Nam and the Viet Nam Institute of Agricultural Engineering and Post-Harvest Technology (VIAEP) were elected to the Governing Councils of the Statistical Institute for Asia and the Pacific (SIAP) and the Centre for Sustainable Agricultural Mechanization (CSAM), respectively.
The elections were conducted within the framework of the ESCAP's 78th session held in Bangkok, Thailand.
SIAP is a professional statistics training center for government officials and others working on official statistics. Meanwhile, CSAM, aims to enhance technical cooperation among the members and associate members of ESCAP as well as other interested member states of the UN.
The Governing Councils of SIAP and CSAM each comprise of the representative of the host country and eight other members elected by ESCAP members.
Established 1947, ESCAP is one of the five regional commissions of the UN Economic and Social Council (ECOSOC). The commission promotes cooperation among its 53 member states and nine associate members in pursuit of solutions to sustainable development challenges.