Deputy PM Vu Duc Dam to attend 78th session of ESCAP
VGP - Deputy Prime Minister Vu Duc Dam will attend the 78th session of the United Nations Economic and Social Commission for Asia and the Pacific (ESCAP) in Bangkok, Thailand from May 22-23.
May 19, 2022 4:39 PM GMT+7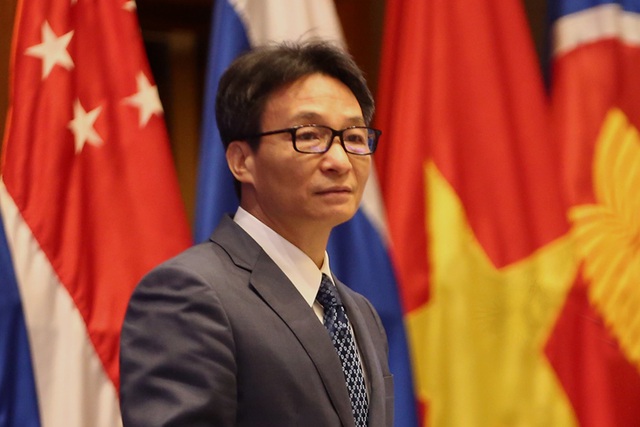 His attendance is made at the invitation of Under-Secretary-General of the UN and Executive Secretary of ESCAP Armida Salsiah Alisjahbana.
The ESCAP was founded in 1947 in China. With 53 Member States and nine associate members, ESCAP serves as the United Nations' branch in Asia and the Pacific to promote cooperation to attain inclusive and sustainable economic and social development for the region.
Themed "A common agenda to advance sustainable development in Asia and the Pacific", the session will mark the 75th anniversary of its establishment.
The event aims to review achievements the ESCAP has gained in promoting socio-economic development in the Asia-Pacific region and assess current challenges and propose orientations and measures for the regional socio-economic development and recovery in the upcoming time.
At the high-level discussion, which is scheduled to take place on May 23, delegates will review the implementation of the 2030 Agenda for Sustainable Development for sustainable development in Asia-Pacific region.
Over the recent years, Viet Nam has actively taken part in building documents and cooperative orientations of the ESCAP. ESCAP leaders attach importance to the contribution, role and status of Viet Nam and had meetings with Vietnamese leaders.
Vietnamese ministries and agencies have received assistance from the ESCAP in fields of policy making, socio-economic development strategy and improvement of staff's capacity via a number of training courses and seminars.
Remarkably, the ESCAP has joined hands with Viet Nam in establishing a database system and collecting statistics on the implementation of the Sustainable Development Goals at the national level./.