Vietjet opens more routes to India from September
VGP - Budget carrier Vietjet Air planned to launch new routes to three Indian cities from this September, raising the airline's air routes connecting the two countries to 17.
July 18, 2022 4:42 PM GMT+7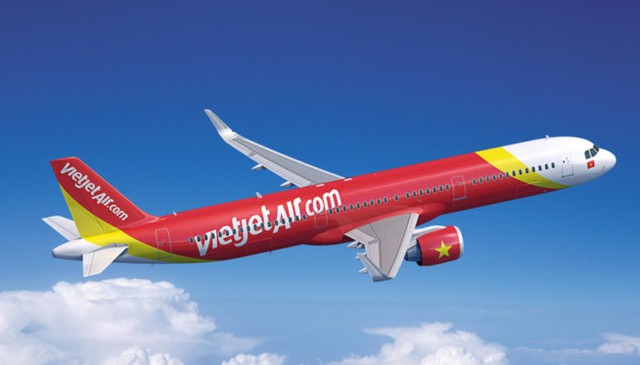 Specificlly, the airline will offer flights from Ha Noi, Ho Chi Minh City, and Da Nang to Ahmedabad, Hyderabad and Bangalore.
From Ha Noi, direct services to Ahmedabad, Hyderabad and Bangalore will be launched on September 27, October 7 and November 2, respectively.
From Ho Chi Minh City, the first flights will take off for the three Indian cities on September 29, October 10 and November 1, respectively.
The routes between the central city of Da Nang and those three Indian destinations will start on November 28, 29 and December 1, respectively.
Vietjet Air will operate four flights per week on each of these new routes.
Vietjet Air will also start new services connecting the resort island of Phu Quoc with two Indian cities of Mumbai and New Delhi from September 8 and 9, respectively, with a frequency of 3–4 flights per week.
Flights from the central city of Da Nang to Mumbai and New Delhi will be launched on October 17 and 18, respectively.
Vietjet Air is currently operating four air routes to India, connecting Ha Noi and Ho Chi Minh City with New Delhi and Mumbai.
In the pre-pandemic period, in 2019, the total number of visitors travelled between Viet Nam and India reached 319,000, growing by 35 percent compared to 2018.
India is one of the leading trade partners of Viet Nam while Viet Nam has emerged to become the 15th largest trade partner of India.
The two-way trade has grown by 20 percent annually on average to over US$13 billion in 2021.
Viet Nam and India set up diplomatic relations in 1972 and elevated the ties to strategic partnership in 2007 and comprehensive strategic partnership in 2016./.