Vietjet awarded Best Low-Cost Airline Onboard Hospitality in 2023
VGP - Budget carrier Vietjet has been honored as the 'Best Low-Cost Airline Onboard Hospitality for 2023' for the first time and named again as 'Best Ultra Low-Cost Airline 2023' for the fifth year in a row.
June 01, 2023 8:25 PM GMT+7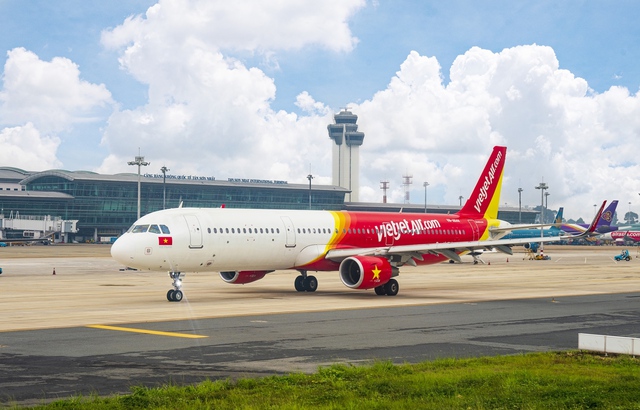 The double international awards were selected by AirlineRatings, the world's renowned airline safety and product rating website.
The airline is recognized for its newly launched SkyBoss Business class with all priorities and premium services on wide-body aircraft, including the comfy leather flatbeds and incredible on-board cuisine experience.
Vietjet has been recognized for its constant efforts on diversifying new and quality aviation products, said Airlineratings Editor-in-Chief Geoffrey Thomas.
The airline has put the A330 wide-body aircraft into operation, offering the premium class of SkyBoss Business, which enhances the seamless pre-flight, in-flight, and post-flight's experiences of flyers. Those services are pioneering and revolutionary for a low-cost airline, he added.
AirlineRatings has also rated Vietjet at seven-star level, the highest ranking for aviation safety in the world and the world's Top 10 safest and best low-cost airlines for many years.
It was voted as the 'Value Airline of the Year' last year also by AirlineRatings. These major awards inspire the airline to keep up with the flight network and service expansion to bring more joyful and affordable connectivity while ensuring the excellent services performed by dedicated and professional cabin crew.
The AirlineRatings "Airline Excellence Awards" has been hosted since 2013 to honor the world's best airlines.
This year awards were judged by five editors with decades of industry experience, combines major safety and government audits, with key criteria that include: fleet age, passenger reviews, profitability, investment rating, product offerings and others./.