Vietjet to launch first ever Ho Chi Minh City-Queensland direct flight in June
VGP - Budget carrier Vietjet Air will operate two weekly services between Viet Nam's southern metropolis Ho Chi Minh City and Queensland, a northeastern state of Australia, from June this year.
March 16, 2023 7:35 PM GMT+7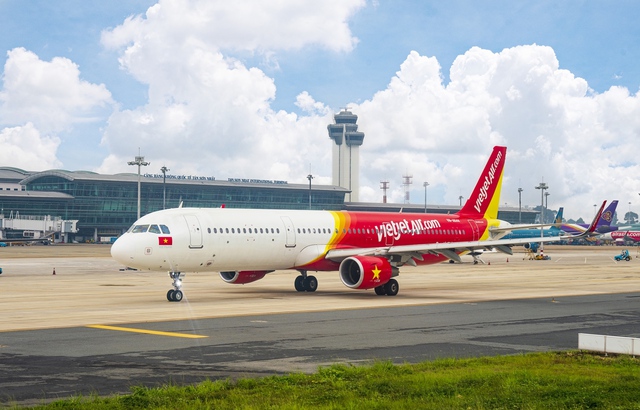 These are the first non-stop flights connecting the rapidly developing nation and Queensland after 50 years of diplomatic relations established by Viet Nam and Australia.
The flights to Brisbane will take off on June 16, 2023, with two flights per week on every Monday and Friday from Ho Chi Minh City at 10:05 (local time) and landing in Brisbane at 21:10 (local time).
The return flights will take place every Monday and Friday, departing at 23:10 (local time) and landing at Ho Chi Minh City at 04:50 in the following day (local time).
Passengers arriving in Brisbane City from Viet Nam will be able to connect to 30 destinations to experience Queensland's great lifestyle.
The air route is expected to bring more than 30,000 Vietnamese visitors to Brisbane during the first year of operation.
Vietjet operates around 450 flights daily on 160 routes connecting Viet Nam and other Asian and European countries.

The Australian Bureau of Statistics (ABS) revealed that Viet Nam was among the top 10 most popular destinations for Australian travelers in July 2022, with more than 18,500 Australians visiting the Southeast Asian country in the month.
Before the COVID-19 broke out in 2019, Australia was the ninth biggest source of tourists to Viet Nam, with about 383,000 visitors.