Viet Nam's FDI inflows plunge 4.5% in seven months
VGP - As of July 20, Viet Nam lured US$16.24 billion in foreign direct investment (FDI), up 4.5 per cent year-on-year, according to the Foreign Investment Agency (FIA).
July 29, 2023 3:52 PM GMT+7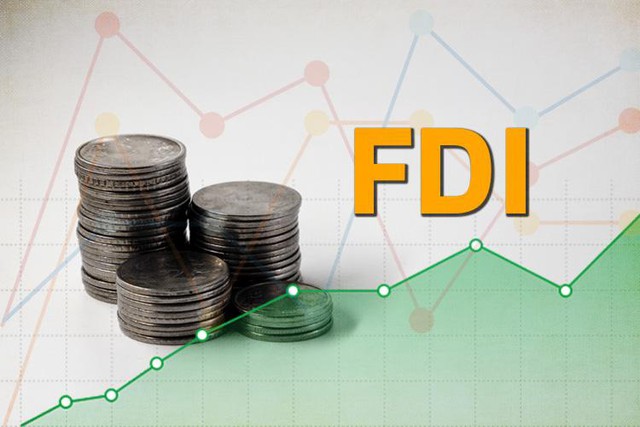 Of the figure, US$7.94 billion was poured into more than 1,627 new projects, up 75.5 per cent for the number of projects but down 38.6 per cent in terms of capital.
Foreign investors pledged to add up to US$4.16 billion to 736 existing projects, down 42.5 percent in terms of capital, but up 27.1 per cent in the terms of the number of projects.
During January-July, foreign firms invested US$4.14 billion in the Southeast Asian nation through capital contributions and share purchases, representing a yearly rise of 60.7 percent.
The seven-month FDI disbursement reached an estimated US$11.58 billion, surging 0.8 percent over the same period last year, the FIA said.
Processing and manufacturing remained the most attractive sector to foreign investors during the seven-month period, drawing US$10.93 billion, making up 67.3 per cent of total FDI pledges and a year-on-year increase of 9.3 percent.
Property trading came second at US$1.61 billion (accounting for 9.9 percent and down 49.8 percent), followed by finance-banking (US$1.53 billion) and science and technology (US$737.6 million).
Among the 94 countries and territories investing in Viet Nam, Singapore retained its crown as the largest investor with US$3.64 billion, making up 22.4 percent of the nation's total FDI. It was followed by South Korea with US$2.34 billion and China with US$2.33 billion.
The capital city of Ha Noi was the largest FDI recipient during the period with US$2.28 billion, accounting for 14.1 per cent of the total. The northern city of Hai Phong ranked second with US$2 billion (12.3 per cent), followed by the southern metropolis Ho Chi Minh City, the northern province of Bac Giang and the southern province of Binh Duong./.